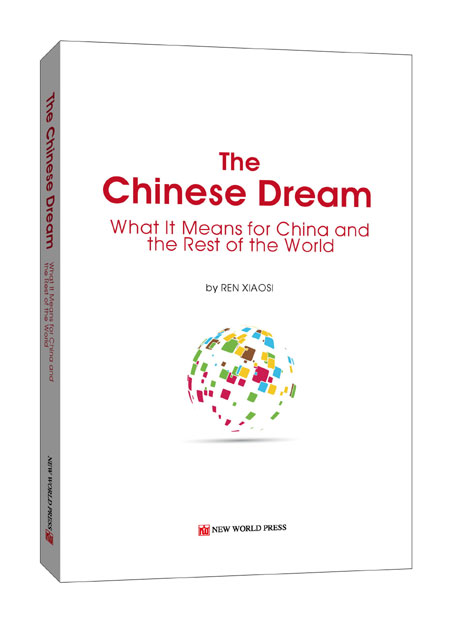 The Chinese Dream is a valuable resource for readers to gain a better understanding of modern China and its people.
President Xi Jinping has said that realizing the great renewal of the nation is a long-cherished dream of Chinese in modern times. Now, a new book, The Chinese Dream, launched by New World Press, will explain the dream in detail.
The book, published in Chinese with an English edition coming soon, aims to explore what a Chinese Dream means for China and the rest of the world.
A team of top international communication experts offers readers some lucid responses to questions such as: What is the Chinese Dream? What is the difference between the Chinese and American Dream? And how long will it take for the Chinese people to make their dreams come true?
The book offers vivid and dynamic first-person accounts as explanations of the meaning of the Chinese Dream.
Inspiring people profiled in the book include successful business figures such as Park Keun-tae, president and CEO of South Korea-based CJ Group's operations in China, and ordinary people such as Dominic Johnson-Hill, a young man from London known as "Lao Jiang" who runs a small shop in Beijing's Nanluogu Hutong.
"Having lived in China for 29 years, I've witnessed the great achievements of China's opening-up and reform. I've benefited a lot from it," said Park at the book launch.
CJ Group employs 12,000 people in China, with a sales volume of 20 billion yuan ($3.27 billion). In recent years, CJ has also invested in China's film and television industry, with successful productions such as movie Separation Contract and the Chinese version of the musical Mama Mia!
"My Chinese Dream is to make the number of CJ's Chinese employees surpass 100,000 and the total sales volume surpass that of the Korean headquarters," Park says.
Tony Lund, Asia-Pacific and Asia Branch director for Cambridge University Press, said at the book launch that the book is a precious and timely resource for readers who wish to gain a deeper understanding of modern Chinese society and people who are going to prepare for a new era of global cooperation.
"The Chinese Dream is subtly different from the American Dream. In both cases, the dream is about the aspirations of prosperity for their citizens, but the Chinese Dream also suggests a vision for China's place in an increasingly internationalized world," Lund says.
"The Chinese Dream describes countless possibilities for shared growth and shared prosperity, on both national and international levels."
With overseas distribution rights bought by Cengage Learning Asia, the book is expected to make a splash at the Frankfurt Book Fair in October.