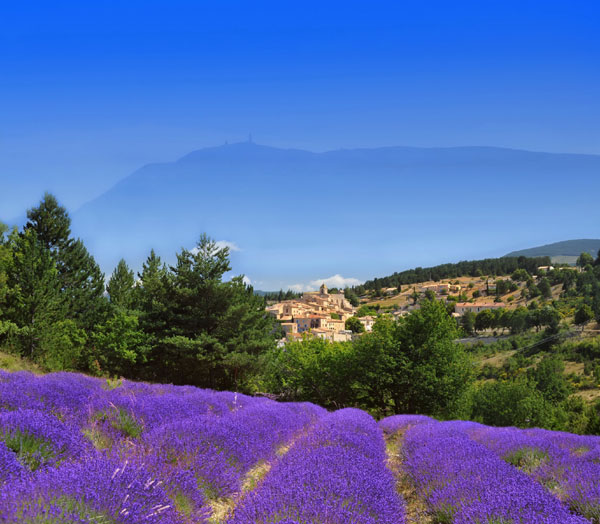 Summer is the best time to enjoy lavenders in full blossom in Provence. Provided to China Daily
Southern France offers art festival, lavender in full bloom and scenic view of historic Europe to visitors, as Xu Lin writes.
Southern France is a sacred place for those who long for romance and remoteness. It attracts numerous visitors from around the world every year because of its picturesque scenery, fragrant lavender, good wine, and local hospitality.
In just a one-week vacation, you can experience the leisurely lifestyle of Provence and the delicious cuisine that British author Peter Mayle described in his series of books about the area.
Every July, the old town of Avignon attracts numerous artists and art fans from all over the world to its annual theater festival - the Avignon Festival. You can enjoy traditional theatrical events, dance, music and street performances from different countries.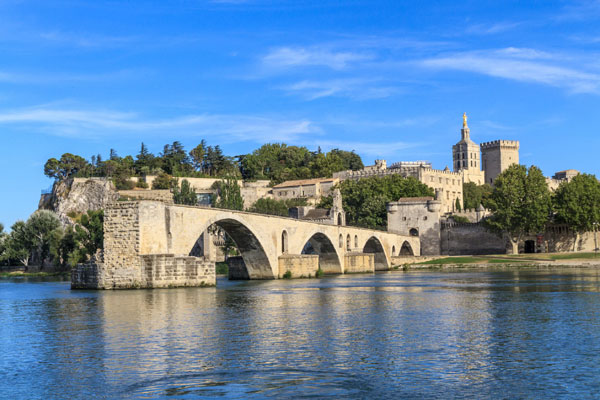 Avignon Bridge and Papal Palace are two of must-see sites in the old town of Avignon. Provided to China Daily
The instant I stepped into the old town, I was overwhelmed by the ubiquitous colorful theater posters on the city's walls and iron railings.
To attract audiences, artists dress up to distribute leaflets and sketch action art on the street. Don't be surprised when you see a giant bear, played by a person standing out of a blue vintage car's skylight, wave its hands at you.
Besides the plays and dramas, you mustn't miss the UNESCO World Heritage Site - Historic Centre of Avignon: Papal Palace, Episcopal Ensemble and Avignon Bridge.
The Papal Place, an austere-looking medieval Gothic fortress, was the seat of Western Christianity in the 14th century. The papal residence witnessed six papal conclaves. During the Avignon Festival, there are excellent performances in the palace's Honor Courtyard.
The Avignon Bridge, built in the 12th century, won world fame from the French children's song On the Bridge of Avignon. The bridge was rebuilt several times due to frequent collapses during floods. Only four arches out of the original 22 remain.
After a day's tour in the old town, it's best to leave Avignon and visit nearby Provence towns such as Arles and Valensole, and other scenic spots during the day. You can rent a car to drive on your own or make a one-day trip with a local tour agency, saving a lot of time and energy.
Another well-known bridge is the nearby Pont du Gard in Nimes. With about 2,000 years of history, it stands nearly 50 meters high with three tiers of arches. The UNESCO World Heritage Site is one of the few well-preserved ancient Roman aqueducts.
The bridge, a significant ancient artistic masterpiece, is represented on the 5-euro bill.