The charms of Provence
Small towns offer beauty, variety
Valensole
It's one of the best places to watch lavenders. Be careful of bees when you're in the lavender field, and don't damage the flowers. Villagers have grown lavender for generations and earn a living by lavender planting and lavender-essence oil making. They hold the annual Lavender Festival on the third Sunday of July, when the villagers dress up in traditional costumes and parade on the street with lavender produce. As is the case in other Provence towns, you can buy perfume, essence oil, and soap made of lavender.
Roussillon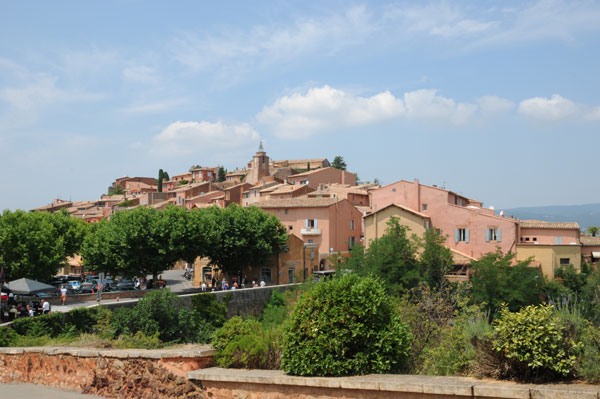 Sparkling with red colors under the blue sky, Roussillon is like a pretty painting. It's probably the best village to take photos. The villagers built their houses out of the local ochre and decorated the outside walls with different colors. When they build new houses, they will paint them red, to go with the village's unique style. Don't be surprised to see various colors of doors, windows and potted plants on the street. Numerous people used to work in Roussillon's quarries until the middle of the 20th century.
Gordes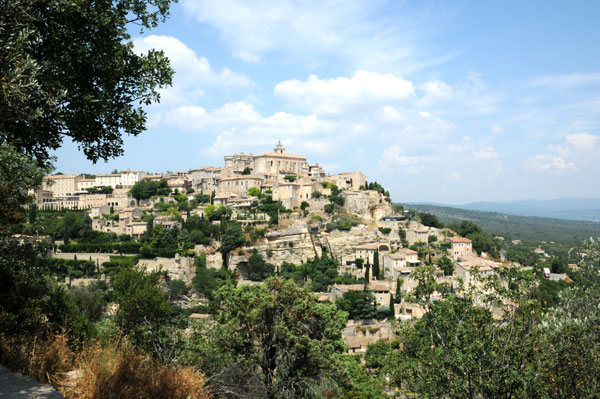 It looks like a pretty city in midair, with layers of white stone houses rooted in a sharp cliff. The narrow cobbled streets lead the way through tall houses.
Many artists have stayed in the village, including Andre Lhote, Marc Chagall and Victor Vasarely. There are various cultural events in summer such as concerts and exhibitions.
Just 2 km away is Senanque Abbey, where the monks grow lavender and tend honeybees for a living.
Arles
It takes about 20 minutes by high-speed rail to get from Avignon to Arles. The village became famous after inspiring artists Vincent Van Gogh and Pablo Picasso. Van Gogh finished more than 300 artworks during his 15 months here. It was his most productive time. Beside ancient Roman heritage, you can visit the scenery depicted in Van Gogh paintings such as Cafe Terrace at Night and Sunflowers.
Museum tells true story of lavender
Just a few kilometers from Gordes, the Lavender Museum tells the story of "true lavender" (a jargon used by growers), with exhibitions of objects related to it, such as different tools to distill essence oil. The Lincele family, founder and owner of the museum, has been growing and distilling lavender for five generations.
The museum's staff says it's essential to identify true lavender, which is more precious than the regular kind and has medical uses such as a disinfectant and an anti-parasite product.
According to the museum, true lavender grows only in the arid Provencal hills in altitudes above 800 meters. It's a small cluster, with only one flower on each stem. It takes about 130 kg of lavender flowers to distill 1 liter of essential oils.
Spike lavender, however, is in large clusters, with several spikes on a stem. Its scent is very strong. Another type of lavender is the hybrid of the two, which is often used to flavor detergent and make lavender sachets.