A thousand trades, a thousand tales
Though much has changed over the centuries, echoes of Britain's Industrial Era still linger in modern-day Birmingham, Sindy Chan discovers.
The evening curtain slowly draws shut. We are staying cool up on the 18th floor of the Rotunda, a circular, 83-meter-tall tower built in 1965 as an office building, but it has since been renovated to make luxury apartments.
As the apartment light dims, French windows are amazingly transformed into stained glass. Reflections of modern interior decor blend harmoniously with external city lights stretching as far back as the indigo horizon. Down below, pedestrians navigate their way through the city's street past a bronze statue of a bull, which calls to mind the old time Bull Ring market that was once here in medieval times.
Our first impression of Birmingham was very different though. We were immediately thrust from the luxury of our first-class seat on the Virgin Train into the midst of a massive construction site of cranes, trucks and safety helmets. Birmingham New Street Station is undergoing a 600 million ($940 million) redevelopment and transformation project that reached the half-way mark in April this year and will be completed in 2015.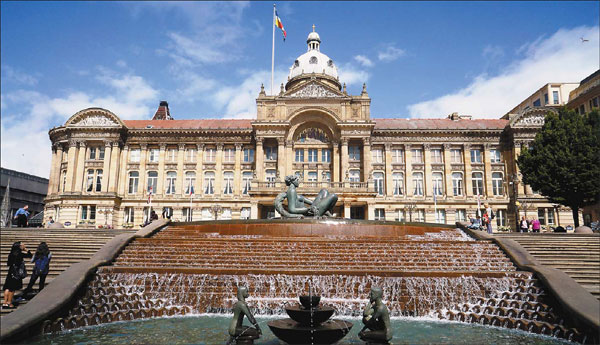 Victoria Square, considered the center of Birmingham, is closed to all but pedestrian traffic. Photos by Nam Nai Choi / For China Daily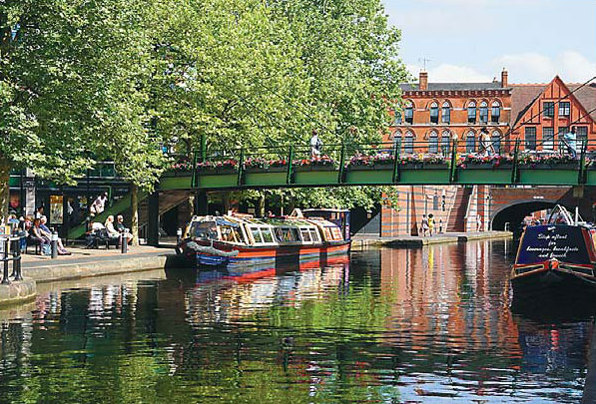 The canals were important for transporting people and goods in and out of Birmingham. Now, "the canal" is an entertainment district where people go for drinks, meals or leisure.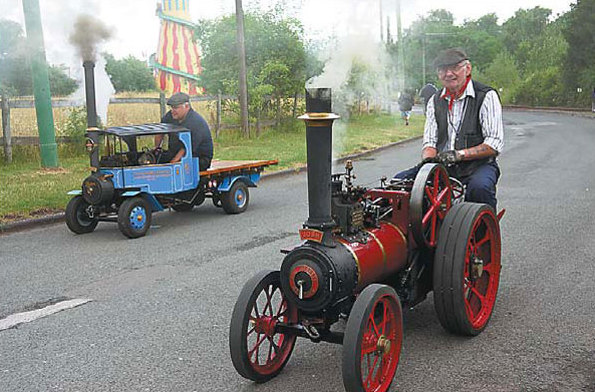 This exhibit of coal-burning vehicles is one of the many attractions at the open-air Black Country Living Museum.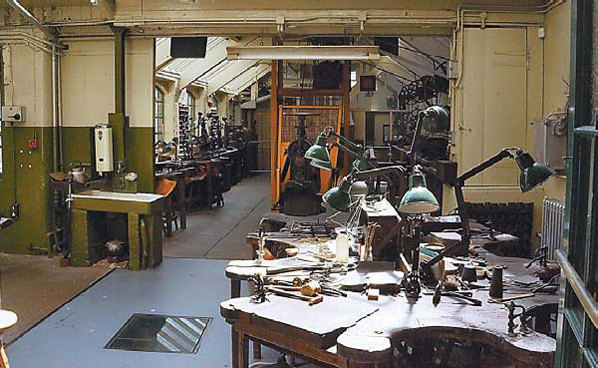 The Smith & Pepper jewelry manufacturing workshops are preserved as the Museum of the Jewellery Quarter.
Indeed, one could hardly appreciate this West Midland city of England without looking into its industrial past.
The National Trust Back to Backs in Hurst Street is Birmingham's last surviving courtyard of back-to-back housing. During the Industrial Revolution, the city built homes in connected clusters terraced homes to accommodate the growing numbers of workers. From mid-19th to late 20th century, a highly specialized division of work made Birmingham the "city of a thousand trades"
Birmingham's thousand trades included such odd professions as a glass-eye maker, who would make artificial eyes for use by people with visual disabilities or hunters in their stuffed trophies.
Diving a little deeper into Birmingham's industrial history, we visited the Black Country of Greater Birmingham. The region became the world's first industrial landscape because of its abundant supply of coal, iron ore and limestone. It was one of Britain's most heavily industrialized areas in Victorian times (1837-1901). Vividly described as a region "black by day and red by night" by Elihu Burritt, the American consul in Birmingham in 1868, the Black Country was known for its smoke and furnaces.
The Black Country Living Museum takes us back 200 years. Historic buildings from across the Black Country have been moved, brick-by-brick and rebuilt on the 10 hectares landscape of the open-air museum.
The festival of vehicles made in the Black Country was my favorite. You don't have to be an expert to appreciate the vintage vehicles. Among the famous brands from the Black Country are AJS, Guy, Star and Sunbeam.
J Thomas's Bean 1925 12-horsepower Tourer has a beautiful feature - an external thermometer for the vehicle engine. It was the golden age of industrialization, when art and science worked together very well.
Related:
National Equestrian Competition kicks off