China champs at the bit
The race is on to build a nursery for thoroughbred racehorses. However, it's likely to be a canter rather than a gallop.
Horseracing is common on grasslands inhabited by Mongolians, but something has suddenly made such scenes look more exotic. When eight thoroughbred horseracing competitions began on the turf at Hohhot, capital of the Inner Mongolia autonomous region, on Sept 21, the stakeholders of this event unanimously believed it a milestone for an almost non-existent industry on the Chinese mainland.
More than 30 thoroughbred horses from Australia, Ireland, and France joined their Chinese counterparts to gallop for the finale of the first China Equestrian Cultural Festival, which is claimed by organizers to be the highest-level international horseracing event ever held on the mainland.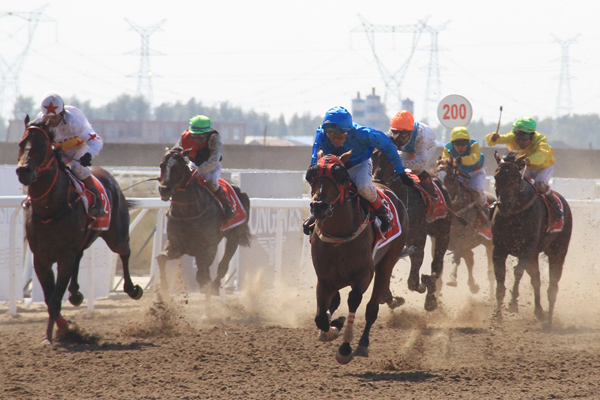 Thoroughbred racehorses and their jockeys race at the first China Equestrian Cultural Festival.Photos by Bai Menghechaolu / For China Daily
"I am an ethnic Chinese," says Teo Ah Khing, a Malaysian architect, who is also the chairman of Hong Kong-based Desert Star Holdings Ltd and the initiator of CECF.
"When I travel around the world participating in racing, I always wonder when the Chinese mainland can have this kind of event with a global influence. Finally, we've started,"
Spectators cheer for the winning jockeys, but they will not win a penny. While horseracing betting is known worldwide as Hong Kong's business card, it is still not permitted on the mainland. When Hubei's provincial capital Wuhan began the mainland's first thoroughbred racing in 2008, it ignited huge controversy and public concern for what was considered a threat to the nation's legal stance against gambling.
"High-level racing does not necessarily rely on betting," Teo Ah Khing explains. "If the purse is high enough, the competition can also be very attractive."