A brewing battle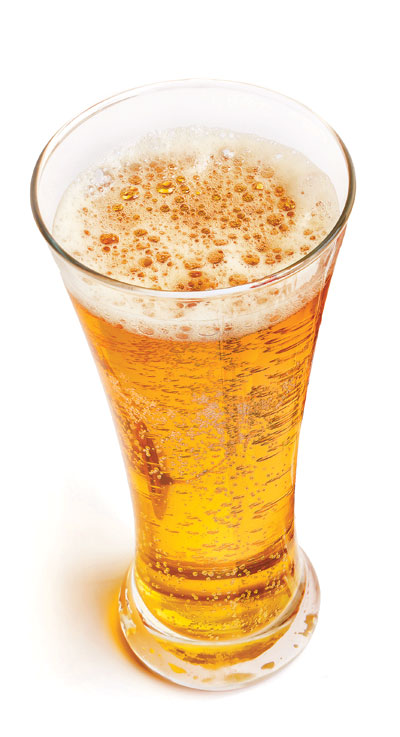 [Photo provided to China Daily]
Hops warriors are drawing frontlines for the fight to conquer China's craft beer market. Matt Hodges pores over the pours.
Foreigners have been flying the flag for craft beer in China. But as it gains traction among locals in top-tier cities like Beijing and Shanghai - on both the production and consumption sides - a series of potential turf wars may lie ahead.
By the time the sun set on the revelers, barbecues and beer stalls of the 14 microbrewers from around the country that assembled at the Kerry Center Craft Beer Festival in Shanghai's Pudong last month, its days as a mostly foreign affair seemed numbered.
The same goes for China's emerging craft beer market.
There was the Chinese man nosing beakers of craft beer like a professional sommelier. Then there was the flamboyantly displayed tattoo of a Terracotta Warrior on the forearm of a local as he pulled drafts of Hop Warrior, specially made by a foreign brew master and featuring tropically scented hops. The body art suggested a spirit of fearlessness in the face of battle.
But towering over it all was the Buddha-like serenity radiating from Gao Yan, who stood at the other end of the festival on Sept 14, surrounded by fawning acolytes. Gao authored Get Your Own Brew, the first Chinese book on home brewing.
"The Chinese are definitely going to take over the market," Gao says, pulling a pair of spectacles from his shirt pocket.
"There are already more than 150 home brewers in Shanghai. Maybe in five years we'll see more of them turn into real microbrewers."
Many are hamstrung at present by legal regulations that make it difficult to operate small breweries in China, he says. As he spoke, several men rushed over waving copies of his book.
"They're my fans," he says, beaming.
"We went from brewing to educating."
Beijing and Shanghai have emerged as breeding grounds for specialty microbreweries in the last few years. Forbes reports their numbers have doubled since 2010 in Shanghai, where a handful of foreigners rank as the captains of industry in this niche market - for now.
Meanwhile, last month's Beijing Beer Geeks Festival became the first craft beer festival in China to see a majority of Chinese breweries, Beijing Today reports. Participants included Panda Brewpub and Tipsy Face Microbrewery.
"The Chinese microbreweries are actually more experimental than those run by expats because they're more into using weird ingredients like ginseng, asparagus, seaweed, aniseed and Sichuan pepper, which sometimes taste really good - and sometimes taste really bad," says Kathryn Grant, managing editor of the domestic beer magazine Hops.
"It's good, though, because they're coming up with interesting new tastes that you wouldn't find in the West.
"The craft beer culture in China is really interesting right now. It's just starting out, like 10 years ago in the US when brewers started going rogue. It's not just a 'ganbei' (drink to get drunk) culture anymore."
Her free quarterly magazine was published in English in 2011 but went bilingual last year due to popular demand.
"Everybody kept asking us when we were going to do a Chinese version, and now that's bigger than the English one," Grant says.
Its Autumn 2012 edition shines a spotlight on, among other topics, pumpkin ale.
Whereas Shanghai's expatriate craft brewers paint themselves as artisans and beer scientists, Gao comes across more like an unkempt professor.
He hails Master Gao, which he opened in his native Nanjing in 2008, as China's first fully licensed microbrewery for craft beer. But he has yet to see a profit after having invested 5 million yuan ($820,000) in pursuing his dream. Next year will be a game-changer, he says, if he can successfully launch his craft beers nationwide.
"I know we're going to be selling a lot," he says, heavily accenting the last two words.
"The market is there. But I want to make sure everything is ready first."
He has already released a bottled beer called Baby IPA. IPA is a generic term for pale ale that dates back to the India Pale Ale brewed in 19th-century England.