Boosting Tibetan village's economy through peach flower fest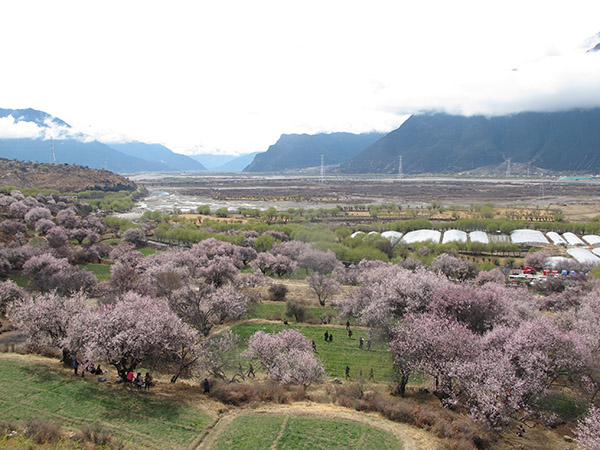 Tourists in Kala village of Tibet Nyingchi city enjoy the peach flowers. [Photo by by Palden Nyima/China Daily]
Tourists enjoyed peach flowers, traditional Tibetan performances and an ethnic archery contest as the 15th Peach Flower Tourism and Cultural Festival kicked off in Kala village of Tibet's Nyingchi city on Friday.
Located about 400 km east of Lhasa, the capital city of Tibet autonomous region, Nyingchi prefecture has the reputation as the "Switzerland of the East", and Kala is known as the peach flower valley.
The city is one of the most diverse places in the world in terms of biological resources. It is known as a natural museum of various types of vegetation and a gene pool of biological resources.
With unique ethnic cultures and heavenly beautiful landscape, the city is one of the region's key tourism attractions.
Initiated in 2003, the festival is one of the city's key events to boost economy, culture and especially the tourism industry.
According to the city's tourism development commission, the city welcomed more than four million tourists in 2016, and it is expected to see 5.5 million in 2017.