Man to traverse Silk Road on foot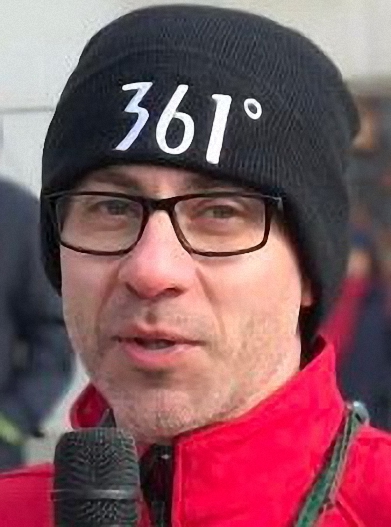 Kai Markus Xiong, running enthusiast from Germany.[China Daily]
More than 40 pairs of running shoes, five oranges, boxes of peanut brittle and his legs were all Kai Markus Xiong from Germany packed for his super marathon that started on Sunday.
Xiong, 44, began his journey at Hamburg's landmark concert hall-the Elbphilharmonie-by the Elbe River, and he plans to finish his trip in Shanghai.
Xiong described his adventure as "a bit crazy". Over about eight months, the running enthusiast will travel along the historic Silk Road, a journey of about 12,000 kilometers, on foot, taking an estimated 18.5 million steps.
According to Xiong's ambitious plan, he will "run, hike, walk or crawl" 50 to 70 km per day, reaching his destination in November.
Along with him, his best friend, experienced adventurer Victor Neubauer, will transport most of the equipment and food in a Volkswagen Beetle, hauling a caravan.
They will rest and stock up on supplies in cities or villages en route, but if they are in the middle of nowhere, they will use the caravan for warmth and to sleep, Xiong said.
"The most difficult thing about the journey is that I will not be around to support my friends and family," added Xiong, who has a Chinese wife and a child.
The ancient trade route, linking the East and West, witnessed merchants and explorers, but never before a jogger.
"The main goal is to bridge cultural gaps and dismantle prejudices between Germans and Chinese," Xiong said, adding that his long journey will be covered by Nihao Deutschland, a television program that presents China to German audiences.
Xiong said most Germans are aware of China's economic development, but they probably don't know that China has made progress in numerous other fields in the past several decades.