Bike-sharing firms promise deposit refunds 'in seconds'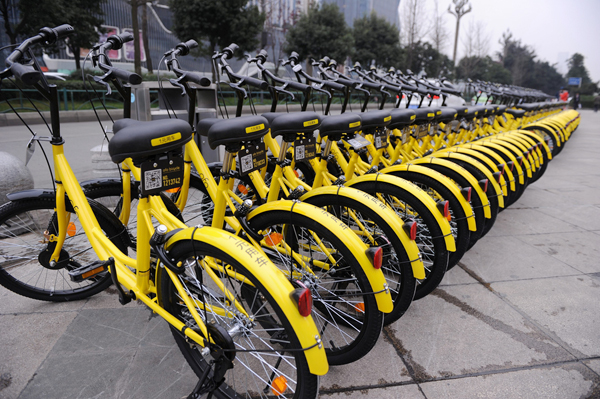 Ofo bikes are lined up outside a subway entrance in Chengdu, Southwest China's Sichuan province, Jan 19, 2017. [Photo/VCG]
Bike-sharing firms Mobike and Ofo have announced that users can now get back deposits "in seconds" following media inquiries about financial safety.
A Mobike user needs to pay 299 yuan ($43) as a deposit before renting a bike at 1 yuan per hour while its rival Ofo requires a deposit of 99 yuan.
Mobike's monthly active users reached 3.135 million last December, with total deposits hitting 900 million yuan.
Some media reports questioned the safety of such huge amounts of deposit money and suspected lack of supervision over its use.
Mobike said it has opened special bank accounts to ensure financial safety and users can get back their funds any time they want.
It added that some users can't get back their deposits instantly because banks need time to process the transaction. But generally, it takes less than seven working days for money to be returned, the company said.
Ofo also announced a direct refund to users.