Beijing electric bike-sharing service ordered to stop after four days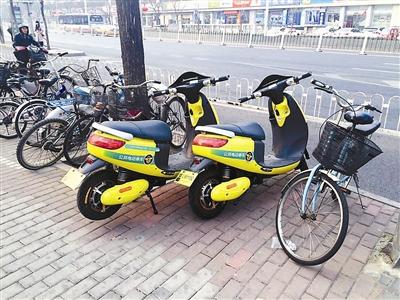 Electric bike sharing is mirroring the boom in regular bike sharing services. [Photo/Xinhua]
A Beijing based electric bicycle-sharing service has been ordered to stop trading just four days into operation.
The company was offering 50 electric bicycles to customers, mainly along the route of subway Line 10.
Beijing Traffic Management Bureau said the bikes didn't meet the required standards as they didn't have license plates. Local regulations stipulate that it is illegal to ride such vehicles on the open road without a license plate.
The service also aroused public safety concerns as electric bicycles travel at much faster speeds than regular bicycles.
Responding to the ruling, the electric bicycle-sharing company involved said their service was still being tested, and that their service would come into official operation after the bikes are equipped with license plates.
There are currently around 10 companies providing an electric bicycle-sharing service in China.
One of the leading companies, ZBJ.com, has nearly 30,000 registered users nationwide and around half of them are active users.
Electric bicycle-sharing services have been growing in popularity in the wake of the boom in the regular bicycle-sharing industry in the Chinese market.
Companies like ofo and Mobike, allow users to register via an app, and pick up bicycles wherever they find them, and then leave them at their destination without the need to find a docking station.
Market leader ofo has been active in 35 cities in China, including Beijing, Shanghai, Guangzhou, Nanjing, Chongqing and Chengdu.