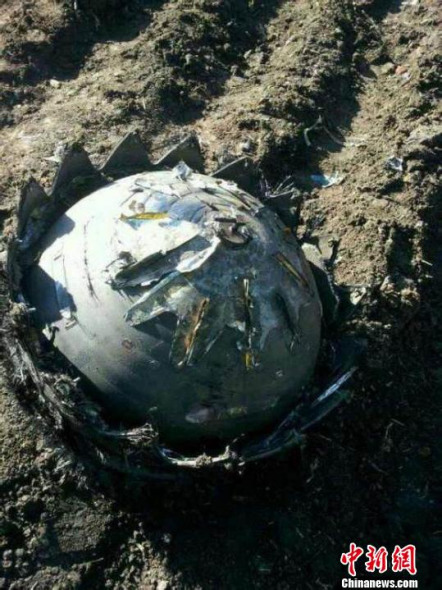 An unidentified flying object falling from the sky and landing in Heilongjiang province on Friday. [Photo /Chinanews.com]
BEIJING - Authorities have identified objects that fell into Northeast China's Heilongjiang province as parts from a carrier rocket or a satellite.
Experts in the province have conducted analysis to identify the objects and the authorities are communicating on the issue with relevant parties, said a statement from the China National Space Administration on Sunday.
The province's city of Tsitsihar reported several unidentified objects which appeared to have fallen from the sky on Friday.
Related story: