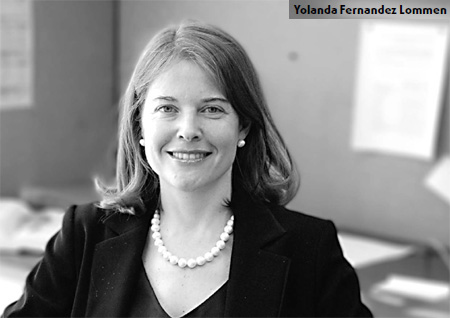 Editor's Note: In the Asian Development Outlook 2009 Update, released on Sept 22, the Asian Development Bank projected that China's economic growth will reach 8.2 percent this year, with a surge in bank lending and fixed asset investment pushing growth 1.2 percentage points higher than its forecast in March.
The Manila-based finance organization projected that China's economy will likely grow by 8.9 percent next year if Beijing maintains its stimulus spending.
The bank believes that China's massive 4 trillion yuan fiscal stimulus announced last year and the aggressive monetary easing this year have softened the blow of the global slump on the economy.
The relatively high growth rate of 7.1 percent during the first half of 2009 was driven largely by investment, which contributed 6.2 percentage points, according to the report. It maintained that consumption contributed 3.8 percentage points, but added that the number was largely offset by a 2.9 percentage point decline in net exports.
The bank's report projected that the major drivers of growth in 2010 will be infrastructure investment, construction and an expansion of consumption. With only a moderate recovery forecast for the international economy, net exports are expected to make only a minor contribution to growth, it said.
But for the longer term, China needs to shift the focus from massive investments to stimulating domestic demand, and it should focus on boosting employment for long-term economic growth, said Yolanda Fernandez Lommen, Asian Development Bank's Beijing-based chief China economist, during a recent interview with China Business Weekly reporter Si Tingting.
This requires the government to focus on a range of new policies, including education, labor market reform, reforming the hukou (household registration) system, strengthening the social safety net and shifting more focus to the service sector, she said.
Fernandez Lommen has been watching the Chinese economy for the past 17 years. She has been with Asian Development Bank for the past nine years
Q: How can China still grow rapidly without a strong export sector this year?
A: It is true that this year, because of the collapse of external demand, China's economy was forced to rely on its domestic engine for growth. The strong rebound we have seen in the second quarter has been entirely created by domestic demand, which was mainly generated by fast-growing public investments.
The main problem with that strategy is that we cannot rely on public investments at this very high level for many years, and it is also because it will add to the fiscal deficit in the medium term. As we don't expect exports to recover very soon, the domestic engine has to be the main source of growth in coming years.
We talked a lot about the imbalance between too much export and too little domestic demand in China, but actually, the real imbalance is between very low consumption and very high investment within the scenario of domestic demand. So there is a need to rebalance these two factors.
The contribution of net exports to the economy has been high in the last few years, but for the last 10 years, net exports on average contributed to only about 10 percent of growth. It's not a large source of growth, but it's a very important source for employment.
The challenge now is to balance investment and consumption, to reduce public investments, to foster private investments and to increase consumption.
The way to do that is fostering the development of the service sector, which is very labor-intensive, as opposed to capital-intensive heavy industry. Capital-intensive growth produces very high growth but generates very few jobs. That's not a good way to foster consumption. But service is very labor-intensive. You can generate more jobs, and people's salaries will also increase. This will improve consumption and rebalance growth.
Q: What kinds of service sectors are most needed to power GDP growth in China?
A: Service is a very wide category. As you know, not all services contribute the same impact to the economy. Having a domestic helper is a service, but its impact on GDP growth is little compared to financial sector services and telecommunication services -what we call high-value services. Those have a big impact in terms of economic growth.
Q: How do you evaluate the effectiveness of the government stimulus package?
A: China deserves the credit for the effectiveness and the speed of the response to the crisis. The stimulus has been an emergency rescue tool to address a big problem: the economic slowdown and resulting employment losses.
In that sense, it is very well targeted, and that's why a large part of the stimulus has focused on infrastructure.
Infrastructure projects generate employment very fast, although this type of employment is only short-term to medium-term employment. Once the construction projects are completed, those workers are unemployed. This is opposed to the service sector, which generates long-term jobs.
But the package cannot address all the lingering issues that constrain the economy. That has to come separately, and that requires new economic policy measures.
There are challenges in the labor market, the hukou system and in education. To develop the service sector, you need to teach people new skills. So this is a separate component of economic policy reform.
But this crisis has highlighted the need to pay more attention and to prioritize these imbalances that exist in the economy.
Q: What can the government do to meet the needs of the low-income population?
A: I think within the package, there were efforts made to support some of the groups in the population such as migrant workers that were suffering the most from the economic crisis. The government has implemented measures such as training courses to help them find new jobs and subsidized loans to encourage them to establish new businesses.
But to address the income inequalities between the coastal regions and inner China, it requires structural reforms that are not covered by the stimulus package.
That has to start with abolishing the hukou system, so that these rural workers can migrate easily to cities. Then you need to find jobs for these people, so these people need to be trained.
For that, China needs to invest in training and education and also develop the service sector. Then these people will have better salaries, so, with time, it will be possible to equalize income levels.
But within China, it will be a very lengthy, costly and difficult process. The good thing is that the first step has already been taken.
Q: Since you have been observing the Chinese economy for the past 17 years, what do you think are China's major economic achievements?
A: To answer that question, we only need to look to the numbers. China's economic reform policies have been very successful in improving living standards in the country.
I came to China 20 years ago for the first time, and Beijing looks very different now. But China is a very big country and, of course, economic reforms take time.
Thirty years of economic reform, in terms of economic development history, is a short period compared to 50, 100 or 200 years in other economies.
So the challenge now is to spread reforms to the whole country, and that is what the government is doing through the "Go West" policy to support central and western provinces, but it will take some time to produce results.
We believe it is time now for China to change the focus on GDP growth from quantity to quality. As the Chinese economy is much more mature now, it has to make growth a priority for the whole nation.
(China Daily 10/12/2009 page2)