WASHINGTON: President Barack Obama's stimulus spending has run into a problem: A shortage of General Electric Co water filters.
GE makes them in Canada. Under the program's 'Buy American' rules, that means the filters can't be used for work paid for by the $787 billion fund.
Contractors are searching the US in vain for filters as well as bolts and manhole covers needed to build wastewater plants, sewers and water pipes financed by the economic stimulus. As officials wait for federal waivers to buy those goods outside the US, water projects from Maine to Kansas have been delayed.
"It's added a whole new level of difficulty," said Kathy Emery, a senior engineer for the West Virginia Department of Environment. "We're continually having changes and further guidance" from federal rule-makers, she said.
At stake are the president's efforts to fuel an economic recovery in the US by funneling stimulus funds to communities, including $6 billion for municipal water projects. Lawmakers mandated that the money be spent on US products, with exceptions to meet international trade obligations.
Fairfield, Connecticut-based GE says it assembles high-tech filtration systems for North American markets at its plants in Toronto and Oakville, Ontario, with parts from Hungary and elsewhere.
Waiver pleas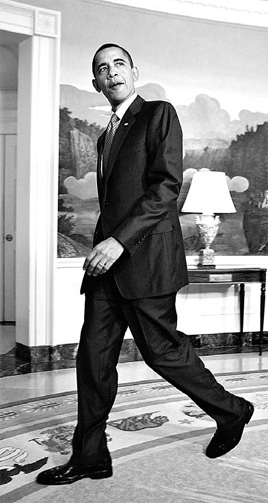 The shortage of US-made General Electric Co water filters is the first major problem encountered by President Barack Obama's stimulus program. Bloomberg News
Those facilities are "fully integrated" with GE's US operations and play "a key role in the global distribution" of the filters, GE spokeswoman Kimberly Ramalho said in an e-mailed response to questions. "We believe that national preferences like 'Buy American' are protectionist and will invite counter-measures from trading partners."
State agencies managing five US water projects have requested waivers to buy filters made by GE and other companies, according to Emery, the West Virginia engineer.
Among them is a plea from Canaan Valley, West Virginia, which wants to buy a foreign-made membrane filtration system to prevent nitrogen and phosphorous from pouring into rivers. It's made by companies such as GE and Japanese machinery maker Kubota Corp.
In all, the Environmental Protection Agency, which administers the water funding, has granted six waivers and has 29 petitions pending.
The purchasing rules are hurting the stimulus program, said US Representative Kevin Brady, a Texas Republican. He has called for a congressional review of the Buy American plan.
Losing jobs
"There are some real downsides to Buy American," Brady said in an interview. "It delays projects. We have to look at what jobs we are losing."
It's appropriate to require that the stimulus funds be spent to help restore American jobs, said Leo Gerard, president of the United Steelworkers union. Justin Kitsch, a spokesman for North Dakota Senator Byron Dorgan, a Democrat who was a "Buy American" sponsor, also defended the measure.
"The recipients of economic recovery funds will work through the process as quickly as possible so more Americans can be put back to work," Kitsch said. The "goal with the Buy American provision is to create jobs."
The rules affect water projects most because highways and bridges have been constructed under Buy American regulations for the past 30 years, and not much stimulus money has been spent so far on public housing and schools, said Chris Braddock, the US Chamber of Commerce's associate director for procurement in Washington.
Manhole covers
At Aquarius Technologies, which sells equipment to US wastewater plants, domestic business has slowed to a trickle, said Tom Pokorsky, president of the closely held company in Port Washington, Wisconsin.
"Buy American has stopped US wastewater work this year," he said. "I'm surviving by selling to Canada." Even that market won't be safe if Buy American sparks a "Buy Canada" retaliatory initiative, he said.
After watching trucks send manhole covers flying, officials in Auburn, Maine, switched to hinged covers years ago. The ductile-iron ones they used were made across the border in Canada.
While they waited for weeks for a waiver to buy more covers for a new sewer project, Norm Lamie ordered steel plates placed over the exposed holes. "EPA did eventually give us the waiver," and the manhole covers are in place, said Lamie, general manager of Auburn's water and sewer district.
US foundries
The issue may still not be resolved: US foundries that make manholes said they could supply that job, and plan to contest the EPA waiver, which was issued in June.
"We can sell it all day long if they find the funds to pay for" the added expense of a hinged cover, said A. Joe Mann, regional sales director for Neenah Foundry Co in Neenah, Wisconsin. The company, which cut production to just two days a week at one plant, is desperate for the extra work, he said.
In Overland Park, Kansas, a $16 million project for a sludge plant hit delays once officials accepted federal stimulus funds, said Mike Welch, president of Topeka-based BRB Contractors Inc. Construction stalled because US authorities had to authorize the use of Austrian-made equipment unavailable anywhere else, Welch said.
"I would think that with the economy the way it is, someone would make some exceptions and get things done," Welch said in an interview.
Bloomberg News
(China Daily 08/10/2009 page11)