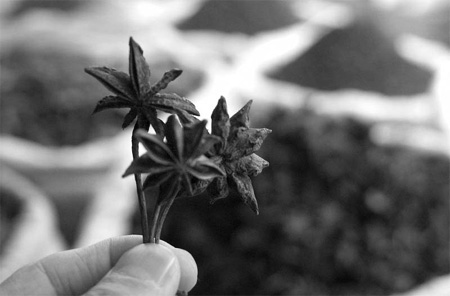 The price of star-shaped anise rose in the country because of its use in making Tamiflu. Swiss drugmaker Roche turned the Chinese herb into the flu fighter Tamiflu. Asianewsphoto
Chinese pharmaceutical companies could take a lesson in the value of intellectual property from Swiss drugmaker Roche Holding AG, which turned a common Chinese herb into the flu fighter Tamiflu.
Tamiflu (Oseltamivir) became a cash cow for Roche after it was found effective against bird flu, and most recently the H1N1 virus - formerly-called swine flu - that appeared this year in Mexico and has since spread globally.
As many as 220 million doses of the anti-viral drug have been ordered worldwide to date this year, a scenario even the most optimistic at Roche might never have dreamt when the company first put Tamiflu on the market in October 1999.
It took Roche nearly three years to sell its first 5.5 million doses of Tamiflu. When the drug tested effective in 2003 against the bird flu virus, the World Health Organization endorsed its use against that strain of influenza, and again this year in the battle with H1N1 flu.
The core ingredient of Tamiflu, is a dried, star-shaped herb called anise. Anise is commonly used in Chinese cuisine and sells for about 10 yuan a kg, yet 10 capsules of Tamiflu cost nearly 300 yuan - and contain the abstract of only 13 grams of star anise.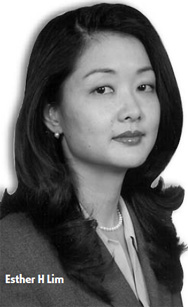 While the difference in cost is glaring, Esther H Lim, partner with Finnegan, a large intellectual property (IP) law firm, said it is profit that encourages innovation and better protects public health.
"It's not new with swine flu. The debate has been going on for AIDS drugs, cancer drugs - you name it," said Lim.
"I believe everyone would agree that we want to minimize fatal diseases. But for medicine to be discovered, people need to spend time and effort to do that because if we don't provide enough incentive there will be no AIDS drugs to treat people with, there will be no swine flu drugs - they won't be available."
Lim said pharmaceutical companies spend years in research and development, devoting great effort and financial resources to make one successful product.
"If we stay true to patent policy, we strike a balance between granting a limited term of exclusive rights to the patent holder to encourage innovation. We also have to stay true to the fact that after the exclusivity period, the public has free access to that drug, so that only gives (company rights) a limited duration," Lim says.
"How do you value intangible assets? Unlike cash which can be locked in a safe, intellectual property is very hard to quantify," Lim said. "You may not even appreciate that you have it. You don't know how to protect it. You might have lost it."
Tian Lipu, commissioner of the State Intellectual Property Office, said that China has quickened the progress of protecting intellectual property rights (IPRs) as a commitment to the international community.
"IPR protection involves a legal system that aims to promote the market value of inventions and innovations through offering legal protection for the IPR owners," said Tian, who associates IPR protection with sustainable growth of China's economy.
"First, without IPRs on many core technologies, China's manufacturing industry will focus on the low end of the value chain, so the nation's economic growth has to depend too much on labor-intensive sectors and industries with heavy resource and energy consumption," said Tian.
"Second, by relying on strong innovative capacities, developed countries and the multinationals are always the winners when it comes to global competition. These companies tend to use their exclusive IPRs and technologies to maintain their monopoly positions," he said.
According to Tian, the National Intellectual Property Strategy was passed by the State Council and took effect on June 5 last year after three years of preparatory work and is now the nation's guiding document in its IPR system.
"Over the last year in implementing the patent law a lot of emphasis by the Chinese government and a recognition of the importance of intellectual property by Chinese companies has raised awareness. Trademarks, copyrights and trade secrets are all part it," said Lim.
"Many companies don't have the right knowledge of what intellectual property is, and how best to protect it, so as a result they might be wasting the most valuable assets of the company. IPR is a war chest that you can use later on," Lim said.
(China Daily 07/06/2009 page9)