January 1st in many parts of the world is a time for New Year resolutions. We reflect on our bad habits and vow to change for the better - to lose weight, quit smoking or be a better person. With the global economy collapsing around us, both China and the United States offered up an early resolution for the coming year: to go green.
The proposed economic stimulus packages of both countries include potentially promising "green" components. China disclosed a $585 billion stimulus package that proposes at least $51 billion for biological conservation and environmental protection. China's Ministry of Environmental Protection has moreover announced that the stimulus will "not be spent in the energy and resource-intensive industries or high-pollution industries" and will benefit the renewable energy and pollution control industries.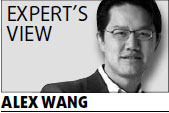 President-elect Obama has also proposed a stimulus package that, in part, creates "green jobs" through business incentives for energy alternatives and environmentally friendly technologies.
This may seem counter-intuitive to some, but it marks an important shift in thinking from two of the world's leading superpowers. And it validates what many of us have known for a long time: that environmental protection and economic growth are not incompatible, as some naysayers have argued.
Enhanced Competitiveness
In fact, given the accelerating trends towards a low-carbon economy, green innovation may well be the key to economic competitiveness in the 21st century. Just compare the fortunes of Toyota and the US automakers. Toyota and its enormously successful hybrid Prius epitomize the potential in green innovation. The nearly bankrupt US automakers that time and again scuttled more efficient cars in favor of gasoline-hungry vehicles represent what happens when the opportunities for green innovation are ignored in favor of old ways of doing business.
Green innovation not only strengthens economic competitiveness but also creates green jobs. The US Conference of Mayors estimates that some 750,000 people currently hold "green" jobs in the United States. An analysis by the United Nations Environmental Programme projects that a major shift to clean energy investments, which often create more jobs than fossil-fuel investments, could create up to 20 million new jobs worldwide by 2030. The potential for green jobs in both countries is tremendous and relatively untapped.
The foundations of an economic model based on green innovation will consist of robust investment in energy efficiency, green buildings, public transport, advanced pollution control technologies, and renewable energy. Studies, like a 2007 McKinsey study on energy productivity, show that these kinds of investment make good economic sense. In both nations, but in China in particular, this new paradigm will also require heavy investment in effective environmental enforcement, including accurate environmental monitoring and reporting, well-trained environmental regulators and enforcement officials, public supervision and greater transparency. China has made a good start in this regard by proposing to enhance public participation and transparency in the process of spending the stimulus funds, and such efforts need to be sustained over the long-term.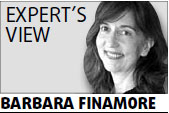 The potential for green innovation in China's economic stimulus package in fact far exceeds what has explicitly been announced, but only if China sets criteria to improve environmental performance for all investments in the package.
China could, for example, develop criteria to ensure that the 280 billion yuan proposed for housing projects is spent only on green building projects that save water and energy and are located using smart growth principles.
The 1.8 trillion yuan proposed for transportation and the power grid should focus on public transport rather than highways, and should ensure that transmission lines are located in areas that will enable China to tap its abundant renewable energy resources. And R&D and innovation projects should focus on clean energy, advanced transportation and technologies to improve energy and water efficiency.
The stimulus package could also include funding for a comprehensive program of skills development and worker placement to train unemployed workers for green jobs, such as industrial energy auditors and building energy code inspectors.
Details of the US stimulus package are still not announced, but similar efforts should be made to incorporate green innovation into all aspects of that package. Our organization, the Natural Resources Defense Council, and others have proposed, for example, a more than $30 billion energy savings plan that includes energy efficiency retrofits, construction of an improved electricity grid, strengthened energy efficiency standards, policy reforms, training and more efficient power plants.
New Year resolutions are notoriously hard to keep though. Like a resolution to quit smoking that does not last the first month of the year, there are some worrisome signs that the pledges for a green stimulus will not make it into 2009.
With tough economic times ahead, there will be pressure on many fronts to cast aside environmental innovation. Some have reported that environmental impact assessments in China are being hurried through for coal-fired power plants and the like in response to the global economic slowdown.
Despite the MEP's announcement to avoid investment in energy and resource-intensive industries, China's National Development and Reform Commission recently announced that the stimulus for nine industries includes support for - you guessed it - energy and resource-intensive industries such as steel, auto and petrochemicals (though some reports suggest that investment dollars here will be channeled toward clean production and renewable technologies).
In the US, there is concern already that various interest groups are lobbying hard to divert funds away from green projects.
In the face of calls for increased environmental protection, powerful interest groups in the US have always lined up in opposition, claiming that this would lead to bankruptcy and economic devastation.
The urge to buy into these arguments tends to grow stronger in times of economic difficulty. However, to do so would be a terrible mistake. Time and again industry has responded with innovation - take, for example, the invention of the catalytic converter in response to stricter car emissions regulations and ever more efficient home appliances in response to stronger energy efficiency standards - and the economy and the environment have benefited.
In the end, naked self-interest is perhaps the biggest reason that the pledges for a green stimulus could be more durable than your typical New Year's resolution. Many government, business and labor group leaders have come to recognize that "going green" can also be good for the economy, employment and the bottom line. If leaders of both China and the US can stand up to the inevitable opposition from some entrenched interest groups to investing more in a green economy, history indicates that both the economy and the environment will be better for it.
So this year in 2009 as we slowly forget our pledges to lose weight, to exercise more and to be better people, let's hope that China and the US, for their own sake and ours, keep to their pledges to go green.
Alex Wang is a senior attorney with the Natural Resources Defense Council. Barbara Finamore is director of the NRDC's China Program.
(China Daily 01/19/2009 page4)