While the entry of Indian software giants into China is making some of the nation's fledgling software makers nervous, the Beijing- based Beyondsoft is showing how a tie-up could benefit players from the two neighboring countries.
In June 2007, Beyondsoft acquired Eastern Software Systems, a leading Indian software service provider headquartered in New Delhi. The move makes Beyondsoft the first Chinese company to have a major operation in India. And more importantly, the deal is giving an edge to both companies striving to make a breakthrough in their growth paths.
Better access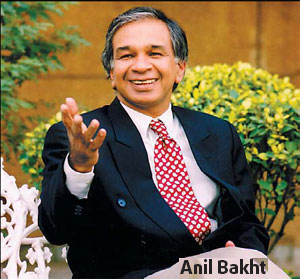 The deal traces back to 2006, when a group of Indian software executives visited Beyondsoft's Beijing office as part of their business tour in Beijing. After his presentation about his fledgling software company, Ben Wang, founder of Beyondsoft, said politely to the visitors, "If anyone of you want a Chinese partner, we are happy to be the one."
Impressed by the rapid growth of the Chinese market, Anil Bakht, chairman and managing director of Eastern Software Systems, approached Wang after the meeting.
At that time ESS, a 300-people company, was the largest enterprises resources planning software provider (ERP) in India and its ERP solution had been adopted by more than 500 clients in industries such as pharmaceutical and engineering. But after establishing its lead at home market, the company had been trying to expand overseas because India's domestic market had proved to be too small.
For Beyondsoft, the Indian developer appeared to be a perfect match. The Chinese company, after years of rapid growth, had been trying to move up the value chain and tap into the high-end market since 2005. Yet, it had little experience in developing software solutions with its own intellectual property and most of its clients belonged to the IT sector.
"For us, a tie-up means we could quickly access to the intellectual property and management techniques that ESS developed over the years," said Sophia Wang, Beyondsoft's vice president. "It's much easier to learn these things with a teacher rather than by yourself."
Shortly after the acquisiton, Beyondsoft won a slew of contracts from some of the world's leading telecom and pharmaceutical companies.
"This would be much more difficult for us, if we don't have the help and expertise from ESS."
"Our partnership gives a unique advantage to Beyondsoft," says Bakht. "They will be the only Chinese company to be able to say to their prospective customers that they have the capability of delivery services from both China and India. Large multinationals today want to mitigate the risk and not outsource to only one area."
Beyondsoft is also trying to tap into India's talent pool to quench its thirst for experienced software talents.
The China software services industry began to take off in just a decade ago. Although industry insiders say the salary cost for entry-level employees is lower than India's, engineers with more than five years experience are often difficult to find.
In contrast, such talents are abundant in India, which has been the leader in software outsourcing for more than twenty years.
Earlier this March, Beyondsoft decided to recruit 30 engineers from India. A few days after sending its requirements to ESS's human resource manager, the Beijing-based company received more than 2,000 resumes.
"This would take much longer time in China, given the fierce battle for engineers," says Wang.
Beneficial relationship
For the Indian software maker, the partnership also made it easier to approach new clients from China and other countries.
"Being part of the Beyondsoft group would be a big advantage for us and will provide higher growth for both sides in the next few years," said Bakht. "ESS has been very strong in the area of building IPR and we have our ERP package ebizframe. This is selling well in India and Africa."
Earlier this year, Haier, China's largest home appliance maker, chose ESS to provide outsourcing services for its Indian operation. ESS's relationship with Beyondsoft obviously gave Haier a lot of confidence about its capability, says Bakht.
Bakht says China's relationship with African countries may also help ESS more as the company already has a significant proportion of business in Africa.
"Since China is the largest provider of aid to Africa we hope to use our links with Beyondsoft to get large software contracts in Africa from the government and oil and gas Industry," says Bakht. Also this year, ESS has won its first significant e-Governance contract in Namibia. The local authorities, after evaluating several other ERP products, finally selected ESS's products. Before the deal, clients from Mauritius, Ghana and Kenya had already signed deals for ESS's products.
"The advantages of working with Beyondsoft were manifold," says Bakht. "It is a win-win relationship for us."
(China Daily 07/21/2008 page12)