Ecological education
By LI FANGFANG (China Daily)
Updated: 2007-10-15 07:20
When something new is believed to be the future for virtually every industry, it is bound to be an important part of the curriculum and research at engineering schools.
So it is with 100-year-old Tongji University, one of China's leading engineering schools, which is determined to be the champion in clean technology.
Since 2003 the university has been waging campaign for a resource-efficient campus, setting an example for universities across the nation.
"The installation of intelligent card faucets in showers and dormitories and the use of all-in-one cards for paying for water and electric power fees on campus have led to a decrease in the use of electric power by more than 40 percent and water consumption by 30 percent," says Chen Xiaolong, school vice-president.
Before installation of the card system, students paid 2 yuan for each shower, but now they spend 1.35 yuan on average.
With the new pricing of 0.18 yuan a minute paid by card, enormous amounts of water have been saved by students reducing the length of time they spend in the shower.
In addition to saving water, the showers can accommodate over 4,000 people a day, 1.5 times more than the previous capacity of 1,700, so investment in building additional showers has been saved.
This year the university was picked by the Ministry of Construction and the Ministry of Education to be the demonstration model (of resource efficiency) for all Chinese universities.
Tongji's energy- and resource-efficiency campaign is being waged on three fronts, Chen says, in "research, management and education", through the participation of both students and the faculty.
"At the same time, by taking full advantage of our academic strength and by integrating research resources, Tongji University has participated in many key research projects in such fields as new energy and new material development, renewable energy applications, resource recycling, and environmental protection, which contribute to energy efficiency and emission reduction," he adds.
The achievements have come through academic nurturing and development, as well as offering strong scientific and technological support in saving energy and reducing emissions for society as a whole.
Big savers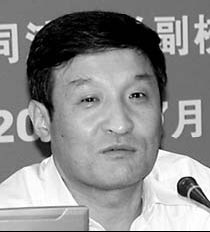 Chen Xiaolong
The university's technical efforts resulted in a variety of energy-saving systems, including a solar water heating system for student showers, electrical thermal boilers, wastewater reuse and heat recovery and artificial wetlands for wastewater treatment.
"Energy- and water-saving measures have been highlighted, making it possible for 100 percent of irrigation water on campus to come from non-tap water sources," Chen says.
In new construction of buildings at the university in recent years, national energy-saving standards have been strictly observed, saving more than 65 percent of energy compared to previous designs.
"The new materials and economical technologies for energy saving have also been applied in the rebuilding or renewal of historic buildings, including the use of heat insulation, energy efficient windows, architectural sun shading, roof greening and energy-saving lighting," says Chen.
The reconstruction of the university's grand hall is an example.
The project adjusts energy use according to current conditions, uses geothermal heat from the ground, an air cooling and heating pre-conditioning system with tunnel wind ventilation and an energy-efficient radiant cooling and heating system.
"The natural air at the bottom of every chair can keep the temperature comfortable in a space two meters above floor. It's not necessary to use a system to adjust the temperature for the whole hall, which consumes huge amounts of power," says Chen.
The application of integrated technologies not only saves energy, but also assists in environmental protection. "The management of saving energy and resources has also brought great economic benefits to Tongji University," says Chen.
As part of the overall approach, the management of electric power and use by students is also important.
"But we regard education on saving energy the most important of our efforts, because we can help students cultivate the habit and consciousness of energy conservation. After graduation, they will continue to contribute to a energy-saving and harmonious society," says Chen.
Educational and practice displays have been installed on campus to demonstrate and popularize environmentally friendly technologies, promoting awareness and offering support and guidance to students.
A series of theme activities such as water-saving and electric power-saving week, food-saving week and green week have been held on campus. In 2005, students founded an energy-saving supervisory team on campus, not only to supervise but also to educate, says Chen.
Supported by its academic strength, the university offers courses in energy saving and environmental protection. Lectures in those practices and on resource recycling are held for people both inside and outside.
"Everywhere on campus, we can see the efforts our university makes to contribute to an energy-efficient and environmentally friendly society. Consciousness about saving energy has been deeply rooted into every student," says Cui Xuecan, a sophomore majoring in law. "Now we always collect the relatively clean water after washing clothes to reuse."
"Saving energy through technology, management and education has brought about remarkable results. The total energy cost in 2006 was 12 million yuan less than the amount budgeted," says Chen.
And many results have been achieved. A hydrogen fuel cell car developed at Tongji University is one of the most efficient in the world.
The university has also undertaken such projects as the design and manufacturing of blades for a large wind turbine, as well as research and development on new materials, solid waste disposal and water management.
In addition, "our university has participated extensively in making national and municipal policies and the compilation of laws and regulations, such as resource-efficient campus management and technological guidelines in higher educational institutions and energy audit guidelines in large public buildings," says Chen.
With its academic strength in architecture, urban planning, traffic and transportation, environmental engineering, material science and mechanical engineering, Tongji University is the chief planner of the Shanghai World Expo 2010, offering support in science and technology for hosting an environmentally friendly Expo.
(China Daily 10/15/2007 page3)