Why China? Even two years ago, Ben Wang had to answer the question every time he tried a sales pitch for software service contracts from overseas clients.
These days, instead of answering the question, Wang asks the questions as he meets executives from scores of companies every month, all keen to outsource software work to his company.
"China is becoming a top destination for software outsourcing," says Wang, CEO of Beijing-based Beyondsoft Co Ltd. His company, started in 1995 with only four people, now has an army of 2,000 engineers, providing outsourcing services for tech giants such as Microsoft and IBM.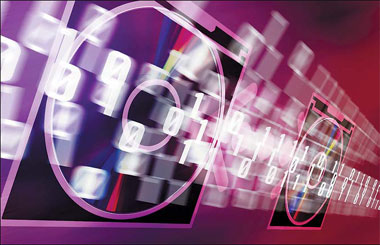 China's fledgling outsourcing companies are now expanding rapidly, trying to woo multinationals scouting for low-cost IT talent. By trying to prize open the US market, they now aim to become international players like their successful counterparts in India.
But they are not the only ones driving China's IT outsourcing dreams. Leading IT services companies such as US-based EDS and India's Satyam have mapped out aggressive expansion plans in the nation. Some are even looking at acquiring local players to speed up the process.
"It's a critical time for Chinese outsourcing companies," says Wang. "We will either grow into giants or will be gobbled up by a giant."
Go west
Unlike their Indian cousins, Chinese outsourcing companies usually made their first millions in Japan rather than Western countries like the UK and the US.
In 2006, China's software outsourcing companies raked in $1.4 billion in revenues, up more than 40 percent compared with a year earlier. And 60 percent of this revenue came from the Japanese market.
Yet, compared with the US and Europe, the Japanese market is still a small pie. According to IT consultancy IDC, North American and European markets accounted for 75 percent of the world's $320 billion IT service and outsourcing market.And these two markets are expected to expand more than 60 percent annually in the coming years, almost twice the speed of the Japanese market.
"The market size and profit margin in the US market is more attractive," says Wang Tao, of Analysys International, a local IT researcher. "You can't afford to miss it if you want to become a global player."
With the US market firmly in their sights, Chinese outsourcing companies have kicked off an acquisition spree, trying to gain access to it.
In March this year, Beijing-headquartered hiSoft Technology International bought out Envisage Solutions, a California-based IT consulting firm that boasts a client base of biggies such as Novell and General Electric.
"Envisage saves us a lot of work in engaging new clients in the US," says Loh Tiak Koon, CEO of hiSoft. "And their ability to provide higher-value consulting services allows us to get bigger contracts with higher profit margins."
Even as late as 2003, more than 80 percent of hiSoft's revenue used to come from Japan. Now the company, established in 1993 in Dalian, expects the US market to account for 60 percent of its business in two years. Such has been its success that hiSoft is lining up a NASDAQ listing this year, trying to become the first Chinese software exporter to chart those waters.
Learning the ropes
But a local sales network is not the only thing Chinese outsourcing firms are after, says Ben Wang, CEO of Beyondsoft. "For certain technologies and domain knowledge, you just can't learn by yourself."
Trying to move into a more sophisticated high-end market, Beyondsoft has adopted a "silver hair" strategy - inviting veteran software experts to train its young engineers.
Michael Lee, a founding engineer of Siebel Systems, has been giving lectures and coaching Beyondsoft's engineers since last year. Lee co-developed the early application for Siebel, a leading customer relation management (CRM) software developer acquired by Oracle Corp in 2005.
The company also went on a recruitment drive in New York, trying to hire experienced engineers to expand into pharmaceutical and financial sectors. It says it has managed to rope in senior IT consultants who have "worked on Wall Street for more than 10 years".
To keep pace with their rapid growth, local outsourcers are also trying to improve their management ability, including hiring senior executives from multinationals.
Earlier this year, ChinaSoft International appointed Fanny Chan, former Marketing Director of AMD China, as its senior vice president. Chan started her career as a software developer in IBM Canada in 1985 and oversaw HP's outsourcing services in China in the early 2000s.
Shortly after taking over as the chief of China's fifth-largest outsourcer, Chan established two departments for process management and quality control to make sure "every project is done according to international standards."
Dalian-based Neusoft, now China's largest software exporter, established a "Leadership Institute" earlier this year to train its middle- and high-level management team. The company also got Jack Welch, former CEO of General Electric, and Kenichi Ohmae, a Japanese management guru, to give online training to its managers.
"Jack really taught us a lot about how to manage a fast-growing company," said Liu Jiren, chairman and CEO of Neusoft. "Such experiences are invaluable for us to become a global player."
Elephants at the gate
Despite their ambition to go global, Chinese outsourcing companies are facing increasing competition in the neighborhood. As salaries for software engineers keep rising in India, the world's leading outsourcing giants are now eyeing China's universities as the new sources of low-cost software talent.
Tata Consultancy Services, one of India's most powerful IT outfits, established a new outsourcing joint venture in Beijing with Microsoft and two Chinese partners this February. The company expects the venture to increase its headcount in China tenfold to 5,000 by 2010, and help it become one of the biggest players in China.
Two months later, India's fourth-largest software exporter Satyam kicked off a global delivery campus in Nanjing, capital of East China's Jiangsu Province as part of its efforts to increase its number of engineers to more than 3,000 by 2008.
"The labor cost in China could be 15 to 20 percent lower than India's," Satyam's CEO Rama Raju said during the opening ceremony of the Nanjing center. "Besides organic growth, we are also studying the possibility of acquiring local companies to speed up our expansion." Local companies such as BeyondSoft are already feeling the pinch of this competition. "Some of our employees have already moved to these Indian companies," says a senior manager who preferred to remain unnamed. "The battle for local IT talent may grow even fiercer once the Indian companies shift into high gear in China."
"Now, it's all about how fast we will grow," says Ben Wang. "If we can't become a world-class player soon, Chinese outsourcing simply will have to be done under other brands."
But though the world's leading IT giants are pushing into China, industry insiders say the country's domestic IT outsourcing market could be a great advantage for local players.
"Multinationals, eager to tap China's enormous consumer market, are more willing to outsource services to local partners here," says Liu Jiren.
Liu's company started to develop software programs for Japanese car audio manufacturer Alpine Electronics in 1991 and has become the Japanese company's largest vendor besides its subsidies. Seeing China's rise to the world's second-largest auto market, Alpine decided to set up a joint venture research and development center with Neusoft in 2004.
The center, in Northeast China's Liaoning Province, now employs 700 engineers to develop audio and video software used in cars, a number of which will be sold to the Chinese themselves.
"We understand the demand of local consumers much better," says Liu, adding Neusoft now also operates similar centers with other companies such as Toshiba and Philips. "It's easier to hit a home run at home, right?"
(China Daily 06/16/2007 page1)