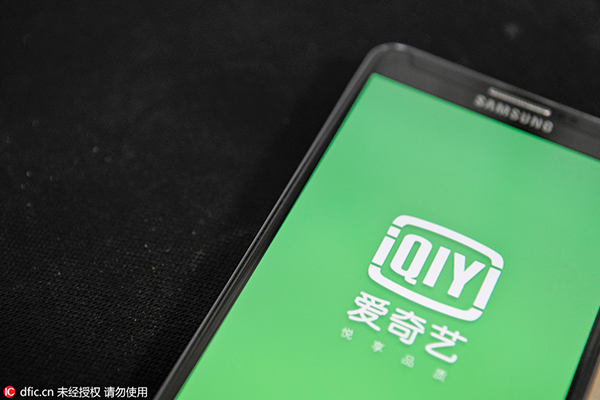 The loading homepage of iQiyi is displayed on a smartphone. [Photo/IC]
Chinese internet search company Baidu Inc said on Monday an offer it received in February to buy its stake in online video unit iQiyi has been withdrawn.
Baidu said that the buyer group had not been able to reach an agreement on a purchase price even after rounds of discussions and negotiations.
The company in February received an offer for its 80.5 percent stake in Qiyi.com Inc from Robin Li, or Li Yanhong, head of Baidu, and Gong Yu, chief executive officer of Qiyi.com.
All of iQiyi was then valued at $2.8 billion.
Baidu, known as China's Google, bought the majority stake in the then loss-making iQiyi in 2012, a push into the highly competitive Chinese digital media market.