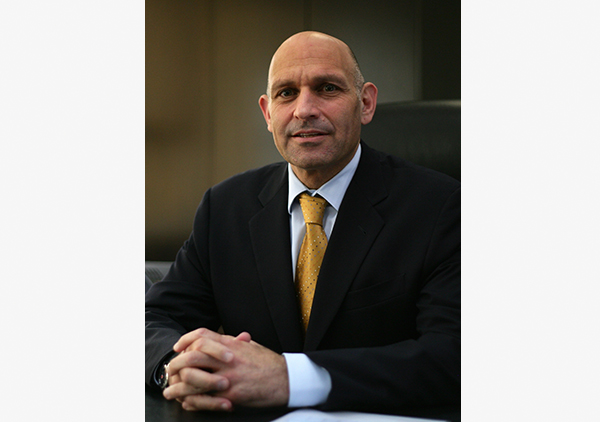 Tony Black, president of OCL. [Photo provided to China Daily]
Otis Elevator (China) Investment Co Ltd said on Monday that it plans to expand its footprint in the elevator maintenance and service business in China, because that the sector was poised for higher growth than the new elevators and escalators market.
OCL President Tony Black said his group was hiring more staff, including service technicians and supervisors. The company already has more than 300 service branches and service stations across China, but the figure is expected to increase 15 to 20 percent each year.
"Service is in our DNA," Black said.
"We have a very professional service team both here and abroad and we are expanding that team so that they are very close to customers and can respond quickly."
Black, a company veteran with more than 30 years experience with Otis and its parent United Technologies Corp, said despite high growth in China, the world's biggest elevator market, only 10 to 15 percent of sales to date has been generated annually by the service segment. That was, he said, in contrast to the much higher percentage for that segment of the business found in the other mature and international lift markets.
Analysts have estimated that there are 4 million elevators and escalators installed and operating today in China, giving a huge impetus to the service business, which has enjoyed double-digit growth in China, compared with only single-digit growth for installations of new units.
Zhang Lexiang, deputy secretary-general of the China Elevator Association, said revenue generated from servicing lifts accounted for a small part of the market in China, while service work in the elevator and escalator markets in the US and Europe accounted for more than two-thirds of total revenue.
"Maintenance will have more growth opportunities in the future and it is also crucial to help reduce the risks of potential accidents as it will ensure the safe operation of elevator," he said.
Black said elevator modernization was another big area driving the whole service growth in China, because a lot of elevators were getting old and need to be updated.
To grasp that piece of the pie, Otis has hired about 7,400 mechanics in China, and built up its biggest spare parts center in Shanghai, to make sure they can provide the needed spare parts within 24 hours.
Pierre Dejoux, president of Otis business strategy and service, said his company had also leveraged its global experience to China, creating an elevator call center as well as remote elevator monitoring to provide a nonstop service to customers.
He said the company had an edge over other rivals in providing high-rise elevator services.