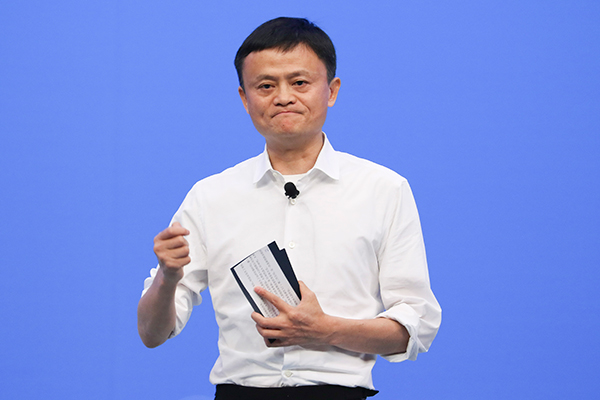 Ma Yun at Boao Forum for Asia in the southern province of Hainan, March 23, 2016. [Photo/VCG] 
BOAO - Jack Ma, founder of Alibaba, on Wednesday called for a fresh global e-commerce platform to accommodate the interests of small traders who have been enabled by e-commerce to buy and sell across borders.
Speaking at the Boao Forum for Asia in the southern province of Hainan, Ma said he calls for an Electronic World Trade Platform, or e-WTP, to enable small and medium enterprises that had been largely left out of the free trade regime of the world in the past.
"In the Internet Age, we need trade platforms that are more open, fairer and freer," Ma said.
"We need to go back to trade itself. It is not an organization. It is not a negotiation. It is just a platform to enable the small and medium enterprises and the consumers of the world, especially the young," he added.
Ma did not specify details of the rules for the platform, but customs and tax procedures are the main barriers to cross-border e-commerce.
Ma said the e-WTP he envisages will better connect small and medium enterprises through logistics and inclusive financing, thereby, offering 80 percent of those not engaged at the current time to participate in trade.
He said the free trade regime represented by the World Trade Organization (WTO) has largely benefited large corporations and multinationals, the top 20 percent, while small and medium enterprises and the young in developing countries are left behind.
"Trade blocs are often used to advance protectionism rather than as enablers," he said, citing weak global trade growth.
"Trade is the best way for people across the world to communicate with each other. No matter if you like it or not, an age of new trade has come," Ma added.
Speaking in the panel discussion, Long Yongtu, former vice minister for trade and a top trade negotiator, said the globalization process is not losing steam.
Long said industrial restructuring, driven by technological advancement, was changing the process of globalization, and new momentum will be created as more industries "go digital."