Home / Business / Biz Photos
Faces at Boao Forum
Boao Forum for Asia Annual Conference participants gather to address the region's key issues
Political leaders, renowned businessmen, experienced economists and dignitaries from all walks of life are attending this year's Boao Forum for Asia Annual Conference.
The conference, which started on Tuesday and is set to wrap up on Friday, is taking place in Boao, Hainan province. This year's theme is "Asia's New Future: New Dynamics and New Vision".
The Boao Forum for Asia, established in 2001, is seen by many observers as one of the most important events for Asia because it has played an active role in arranging dialogue platforms for public, private and academic sectors, facilitating discussion about economic, social, environmental and other pressing issues.
China Daily photographers recorded some of the memorable moments.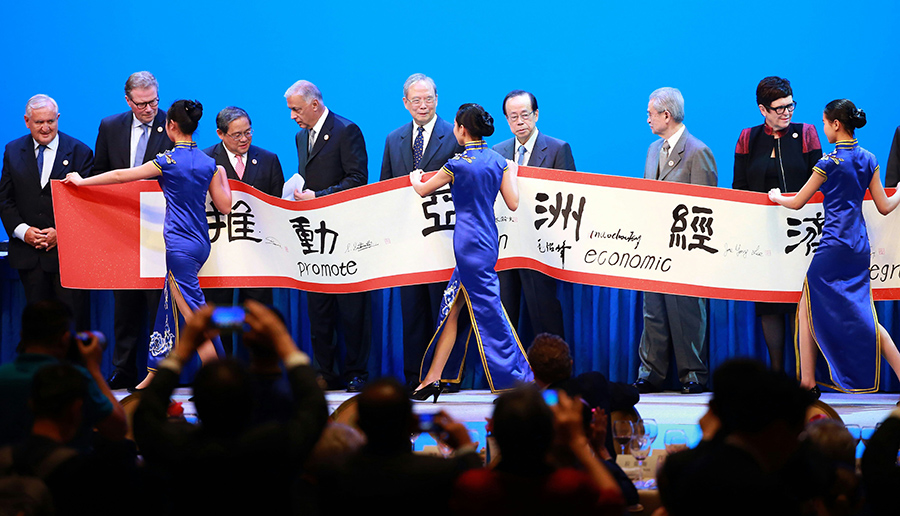 Council members of the Boao Forum for Asia prepare to display a commemorative banner with their signatures during a dinner celebrating the forum's 15th anniversary in Boao, Hainan province, on March 23, 2016. [Photo/China Daily]