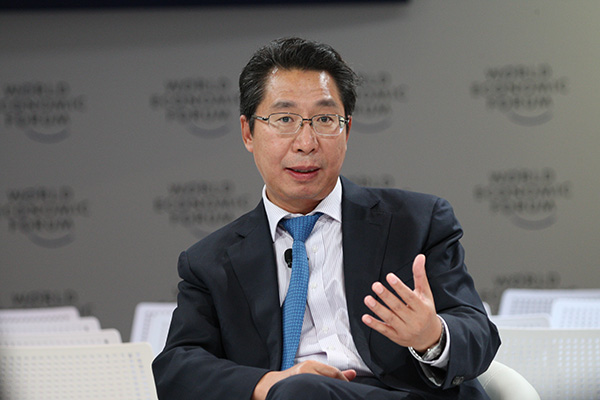 Shen Changyu, commissioner of the State Intellectual Property Office
The authorities are stepping up efforts at protecting the country's intellectual property overseas as more companies expand globally, Shen Changyu, the commissioner of the State Intellectual Property Office, told China Daily on Thursday.
Shen said protection and application of intellectual property will be top priorities within the country's 13th Five-Year Plan (2016-20), which is being drawn up.
Talking on the sidelines of the World Economic Forum in Dalian on Thursday, Shen said one of the major issues is to make sure that Chinese IP can be protected in any international market in which its companies are operating.
Francis Gurry, director-general of the World Intellectual Property Organization, said as more companies export and collaborate, intellectual property issues crop up across the entire production and supply chain, and it has become increasingly important to protect every part of the process, be that in branding, image and design functionality of a product.
Last year, the State Council approved a national intellectual property strategy action plan for the 2014-20 period, and set clear goals on building China into a strong IP market.
Shen said intellectual property plays a pivotal role in China's innovation-driven development and China intends to deepen the reform of the institutional mechanisms it has in place, to help accelerate the implementation of a host of innovation-driven growth strategies.
Protecting intellectual property, he said, would provide a guarantee to promote innovation, economic efficiency and quality.
Gurry said China-considered an IP leader in areas such as industrial design and new plant varieties-had done "a remarkable job" in constructing an infrastructure for its intellectual property protection and raising public awareness of the issues involved.
According to official data, China has ranked first in terms of the number of patent applications for the past four years, with 928,000 filings in 2014, a 12.5 percent rise from a year earlier.
It has also topped the world in terms of volume of trademark applications for 12 consecutive years, accounting for more than 40 percent of the world's total.