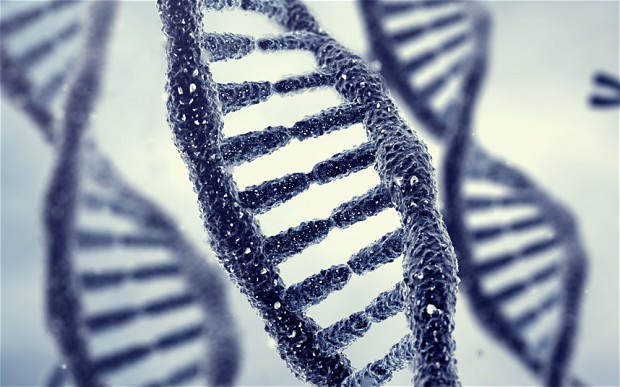 New research has shown that it is possible for some information to be inherited biologically through chemical changes that occur in DNA [Photo/ALAMY]
Health-related issues have become a key focus at the Annual Meeting of the New Champions of the World Economic Forum, widely known as Summer Davos, in the northeastern port city of Dalian.
The Internet, data science and advanced medicines highlighting genomics are coming together to transform healthcare practices and the industry landscape and personal health management, said Francis S. Collins, director of the National Institute of Health and co-chair of the event.
"Healthy people have more creativity and thus help fuel economic growth," he said.
That also rings true from a business point of view.
Wang Jun, former CEO of Shenzhen Huada Gene Technology, projected great growth opportunities for the health industry.
"The combination of health data, Internet technology and artificial intelligence has great promise in future health management, enabled by digitalized life and health information," he said.
In the information age, there remain a lot of untapped fields in life and health, and "personal information like protein, genes and even facial expressions can be gathered, analyzed, and in return, help individuals to better understand and manage own health", he explained.
Proper data use would advance medical science, clinical treatment, and drug research and development as well, he said.
Amanda Randles, assistant professor of biomedical engineering at Duke University, agreed and said greater access to personal health data would transform disease prevention, detection, and treatment in an unprecedented way.
Big data and its application have made it possible to measure and qualify health, and introduce personalized treatment and targeted prevention, she said.
Murali Doraiswamy, professor of Psychiatry and Behavioral Sciences at Duke Institute for Brain Sciences in the US, said that health and medical data should be collected for medical advancement, but its security should also be guaranteed.
He cited the example of "mind reading." It's about how novel applications of functional magnetic resonance imaging, which measures blood flow in the brain to spot areas of activity, thus is able to identify before-unbeknownst levels of consciousness. It can tell the emotional states as well.