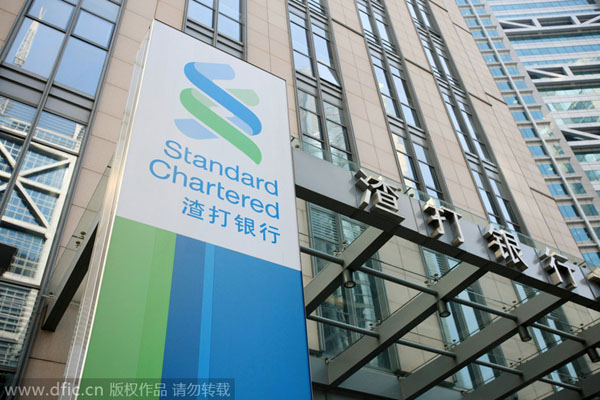 View of the office building of Standard Chartered Bank at the Lujiazui Financial District in Pudong, Shanghai, March 11, 2014. [Photo/IC]
Standard Chartered Bank announced early this week that its Singapore branch has issued the first cross-border yuan loan to Sino-Singapore Tianjin Eco-City Kepple New Energy Development Company, valued at 50 million yuan ($8.01 million).
This marked the first foreign bank to provide a cross-border yuan loan to a firm in Tianjin Eco-City, following the program approved by the People's Bank of China last July to allow firms registered in the region to obtain yuan-denominated loans from banks in Singapore and issue yuan-denominated bonds in that country.
"Cross-border yuan loans will provide our clients with more efficient liquidity of offshore yuan and optimize financing structures, and help them expand business in China," said Yang Chuandong, president of Standard Chartered Bank's China operation.