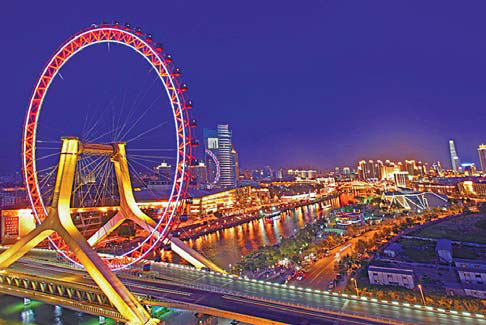 Resources from Beijing and Hebei strengthen port city
Tianjin will host a successful Summer Davos meeting with "global vision", said Sun Chunlan, Party chief of the coastal city and also a member of the Political Bureau of the Central Committee of the Communist Party of China, when she met Klaus Schwab, founder of the World Economic Forum, last year.
Summer Davos, or the Annual Meeting of the New Champions, features forums and conferences for business leaders and enterprises from around the world. Since 2007, Tianjin and Dalian have taken turns as the host city.
Tianjin has hosted the event for three times very successfully. It has played a leading role in the country's conference industry.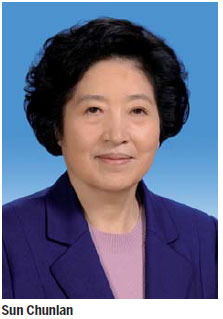 To show a more localized mode, the host city launched a lot of activities this year, such as the 50 foreigners' comments on Tianjin and a photography contest.
A number of expats participating in the 50 foreigners' comments on Tianjin activity said they have felt the convenience in transportation, especially those facilities that link Tianjin with neighboring Beijing and Hebei province.
Tianjin is an important part of a national program for integrated development of Beijing, Tianjin and Hebei province, which constitute the most thriving economy in North China.
In recent years, local governments in the region have made great efforts to develop a unified economy with fewer or even no trade obstacles and more shared resources.
And the better connection of transportation facilities is the priority in the regional integration program, said Sun, adding that coordination in planning, construction and operation is required for building a modern, effective and intelligent transportation system.
Sun said the operation of the Terminal 2 of Tianjin Binhai International Airport last month also marks a big step forward for Tianjin to become an international logistics center.
Having the largest port in North China and being an international logistics center, Tianjin is expected to offer better shipping service for Beijing and Hebei, Sun said.
She added that Tianjin is also willing to build partnerships with neighboring ports in Hebei based on their complementary advantages.
Sun noted that the city is working with Beijing and Hebei on a unified customs system for further trade facilitation.
Enterprises in Beijing, Tianjin began to enjoy unified customs services and standards on July 1 this year and the practice will be extended to Hebei in October.
Since July, the customs in Beijing and Tianjin handled about 776,000 applications from businesses.
She also said Tianjin is grasping the opportunity of regional integration to boost its new urbanization move.
New city clusters are planned in districts and counties like Wuqing, Baodi and Jixian, which are designed to receive the industries and resources shifted from Beijing and Hebei.
Sun also said that Tiajin will highlight ecological improvement, environmental protection, coordination in industrial development and further opening-up to promote the regional integration program.