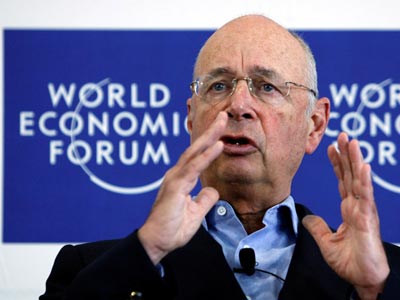 Klaus Schwab, founder of the World Economic Forum [Photo/WEF]
TIANJIN
- China is on the right track to transform its economy and is capable of keeping growth rate at over 7 percent in the coming years, Klaus Schwab, founder and executive chairman of the World Economic Forum, said on Tuesday.
Although China faces challenges to move from an export-led economy to a consumption-led one, the government is embracing necessary reforms to sustain growth, Schwab told Xinhua in an interview.
"It takes time to transform such a large economy, but I think China is on a good way," he said.
Schwab established a solid friendship with China in 2007 when he launched Summer Davos, an annual high-level meeting of the world's political, business and social leaders. China has played host to the event alternately in the port cities of Tianjin and Dalian.
This year's Summer Davos will take place from Wednesday to Friday in Tianjin with more than 1,600 participants from all over the world.
The enthusiasm from the participants shows there is still strong impetus to engage into China's economy and to interact with China, Schwab said.
"The big market in China will continue to be very attractive, China offers not only opportunities to sell products, but also opportunities for joint research and joint development," he said.
Regarding recent complaints from some foreign investors of "unfair treatment" following a series of anti-corruption and anti-monopoly probes, Schwab said as long as those investigations are taking place in a fair and transparent way and are not targeting particularly at foreign companies, they have to accept the results.
China launched a series of probes into big foreign names in recent years, with the latest episodes being anti-monopoly investigations against Microsoft and Jaguar Land Rover. These high-profile probes are rippling across the Western business circles and stirring unease among firms which perceive unfair treatment.
Schwab emphasized that while operating in foreign countries, companies should respect local legislation. He advised involved firms to work and communicate with authorities to avoid misunderstandings.