The Chinese insurance industry has experienced rapid expansion over the past decade, with annual life-insurance premiums growing from $10 billion in 1999 to $300 billion in 2013.
In addition to steadily increasing demand, two major supply-side trends have encouraged the development of the industry: the Chinese government lowered entry barriers to foreign insurers, allowing them to establish joint-venture insurance firms in China and domestic insurers strengthened themselves through initial public offerings and other market developments. China has over 100 insurance companies.
Here are the top 10 insurance companies in China
No 10 Manulife-Sinochem Life Insurance Co Ltd
Manulife-Sinochem is a joint venture company between Manulife (International) Limited and Sinochem Finance Co Ltd (a member of the Sinochem Group). It was the first Chinese-foreign joint-venture life insurance company established in China.
Total Assets: $2.081 billion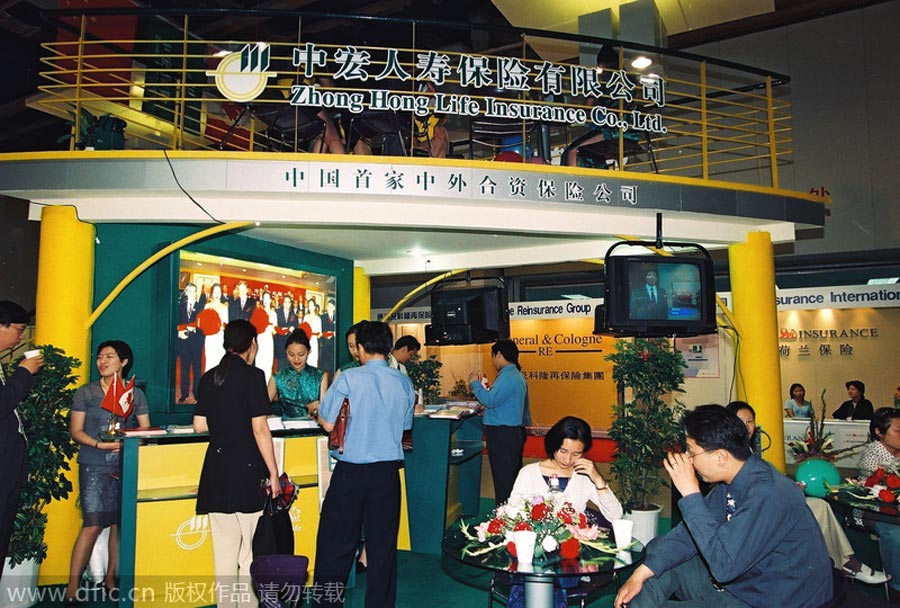 Manulife-Sinochem Life's booth in insurance conference in Shanghai, July 12th 2006. [Photo/IC]