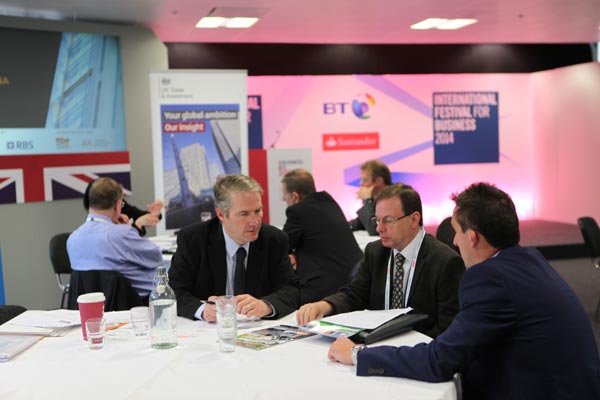 A business discussion at the China Focus event in Liverpool, England, in July.
In the 19th century, when the first batch of Chinese immigrants arrived in Europe by sea, many headed for Liverpool in northwest England, creating what is still considered the continent's oldest Chinese community.
But nothing has ever been plain sailing for a city that traces its roots back to 1190.
Once referred to as "The Second City of the Empire" and "The New York of Europe", Liverpool's fortunes have been inextricably linked to various industries at different times.
In the days of the British Empire, it built its wealth on the exchange of slaves, cotton and commodities, and later it built its reputation on shipping and trade.
However, the rise of air travel and the advent of shipping containers slashed its once mighty maritime workforce in the 1960s.
Its manufacturing industry then failed to compensate for the losses and even its cultural efflorescence led by the Beatles failed to bring back its glory days of empire.
Toward the end of the last century, the city then had to deal with a growing reputation for mass unemployment and militancy, but it never gave up its quest to reinvent itself.
Tourism was given a significant boost in 2008, after it enjoyed a year as the European Capital of Culture, which brought a tasteful regeneration of its city center, including its famous Victorian-built Albert Dock, which now bustles with slick bars and restaurants.
Its economic transformation and regeneration goes on today.
Despite losing some 2,200 city center jobs in 2012, the largest fall of any core cities in the UK, it has sought to rekindle its historic international past by attracting more overseas investment, particularly from China.
Since the start of last month, its inward investment arm, Liverpool Vision, has been hosting Britain's biggest-ever business fair, the Liverpool Festival for Business.