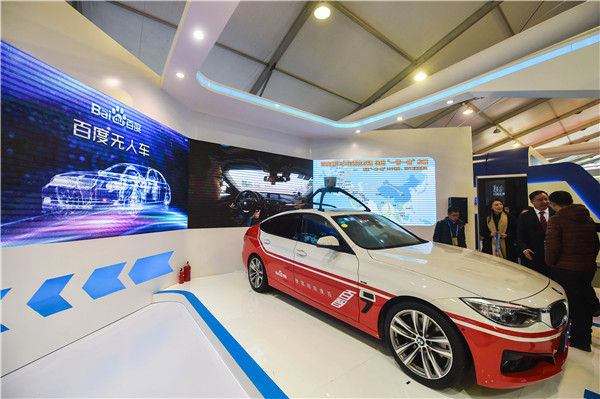 A driverless vehicle developed by the internet giant Baidu on display in December at an exposition in Wuzhen, Zhejiang province.[Photo/China Daily]
SAN FRANCISCO - The US subsidiary of Baidu Inc, a Chinese web services company, has been issued a permit to test self-drive vehicles in California.
The testing permit, from the California Department of Motor Vehicles (DMV) in the first week of month, would allow Baidu USA to test its autonomous driving technologies in the Golden State.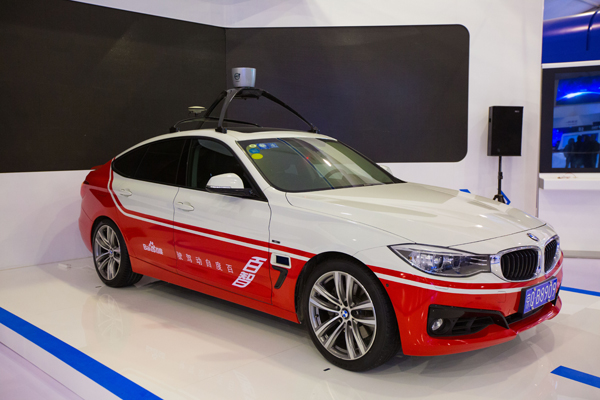 Baidu's driverless car on display at the 2nd World Internet Conference in Wuzhen, East China's Zhejiang province, Dec 14, 2015 [Photo/VCG]
Headquartered in Beijing, China, Baidu announced the formation of an autonomous driving team in the United States, as part of Baidu Autonomous Driving Unit that operates in Chinese cities of Beijing, Shanghai and Shenzhen.
Following 14 other companies, including German automakers Mercedes Benz and BMW and US automaker Ford, that have obtained the permit to operate self-drive vehicles on public roads in California, Baidu said it would test its vehicles "very soon."
"Baidu has already built a strong team in Silicon Valley to develop autonomous driving technologies, and being able to do road tests will greatly accelerate our progress," Jing Wang, senior vice president of Baidu and general manager of Baidu's Autonomous Driving Unit, was quoted as saying in a web posting earlier in the month.
Wang later talked about the testing permit at a forum in China.
Baidu USA is based in Sunnyvale, northern California.