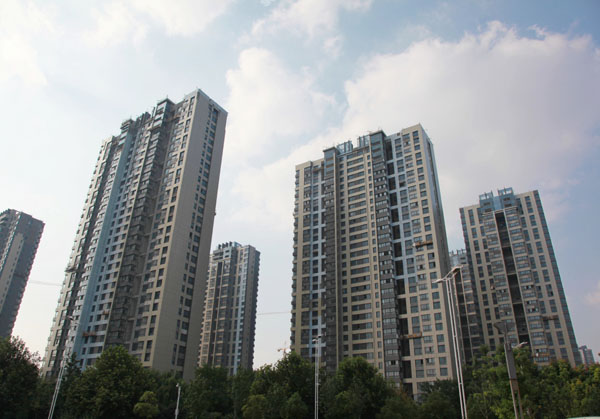 A housing project in Nanjing, capital of East China's Jiangsu province. Nanjing scraps housing purchase limit to revive local property market on Sept 21. [Asianewsphoto by Liu Jianhua]
BEIJING - China's regional and local government bond market will continue to develop in 2015, with more issuance than last year, rating agency Moody's said in a report released on Thursday.
Moody's believes the expected development is in line with the recently revised Budget Law, which was enacted on Jan 1, 2015, allowing more local administrations, outside of the existing pilot bond program, to issue bonds.
The participants are also allowed to issue special purpose bonds in addition to the general obligation bonds, according to the revised Budget Law.
Moody's said the reform fitted with the State Council's guidelines that encouraged local governments to issue debts directly, to reduce their reliance on risky indirect borrowing.
Regarding the challenges to the market's development, Moody's said a current lack of transparent data on regional and local government finances posted the biggest obstacle.
Regional and local governments had built up a debt of 17.9 trillion yuan ($2.92 trillion) as of June 2013, according to the most recent data. Much of this debt had been borrowed through third parties to avoid restrictions on direct regional and local government borrowing.
The emergence of the regional and local government bond market will be closely watched by investors in the capital market, Moody's said, as regulatory reforms start to take effect.
Related Story: 
New rules issued for buyers of govt debt  by Zheng Yangpeng from China Daily
Investors are taking a new look at the government debt market amid signs that regulators are moving to close off funding avenues for opaque local government financing vehicles and promote a more transparent municipal bond market.