About 19.7 million cars were sold in China last year, an increase of 9.9 percent year-on-year, according to a report released by China Association of Automobile Manufacturers on Jan 16.
The 10 best-selling cars achieved total sales of 1.6 million units, accounting for 8.3 percent of all units sold.
Let's have a look at the top 10 best-selling SUVs by sales volume in 2014.
No 10
Chang'an CS35, the Chongqing-based carmaker's first SUV model, made its debut in October 2012.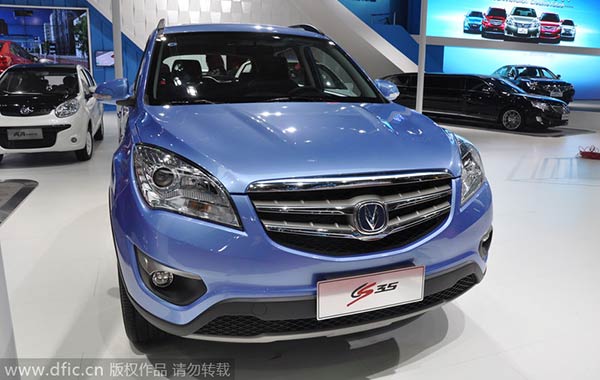 A Chang'an CS35 is displayed at the 2013 Shanghai Auto Show, April 21, 2013. [Photo / IC]
Sales volume: 100,600 units