With millions trekking back to their hometowns to celebrate the Spring Festival holidays, hundreds of thousands are forced to spend hours on the road.
Let's take a look some electronic gadgets displayed on jguo.com, a website that provides gadgets-tryout service to users, aimed at helping travelers have a pleasant journey.
No 1, Foldable chair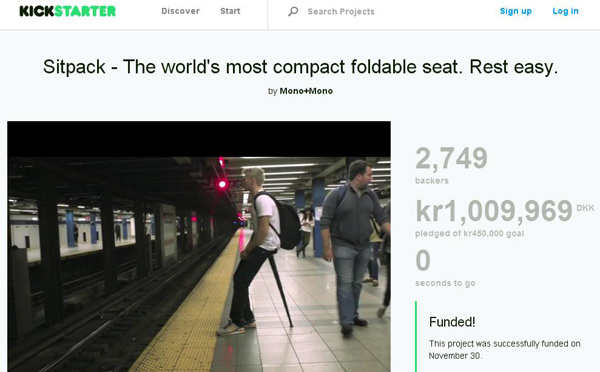 Screenshot shows the fundraising homepage of Sitpack on kickstarter.com. [Photo/kickstarter.com]
Sitpack is a Danish foldable chair that was successfully funded on November last year at kickstarter.com, a famous online fundraising website for creative projects.
It helps you stand in a more comfortable way in a crowded rail carriage or while waiting in a long queue.