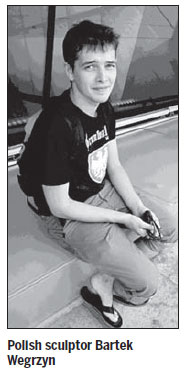 Although not as famous as Beijing's 798, the art district in the sprawling southwestern megatropolis of Chongqing is home to a growing, innovative and international community. Report by Richard Macauley in Chongqing
'Everything here is so authentic," says Bartek Wegrzyn. The Polish artist is looking out through the cafe window as he speaks, assessing the small side street on the other side of the glass. Inside, there is Wi-Fi, and coffee and cocktails are on the menu. Artists, lecturers and art students sit in groups, exchanging ideas and peering at computers and tablets, most of which sport a glowing Apple logo.
The other side of the window offers a different world: A carwash and repair shop is located across the narrow street, alongside tiny restaurants selling noodles, potato snacks and buns. Plastic stools have been set outdoors so customers can enjoy the pleasant weather and lack of traffic. As they do every day, a group of pensioners has gathered to sit outside and chat.
"The artist community is very young and entirely original here," says Wegrzyn. "It's exciting. And yet when you look outside, you still see thriving, traditional Chinese culture. It's a very stimulating environment."
The young artistic community that has made Chongqing its home shares space with a still-operational power plant, Sichuan street culture and - most immediately noticeable - two long and proud smoke stacks that tower over and dominate Huangjueping's main street. Indeed, everything about Huangjueping, an area just south of Chongqing's modern downtown area, is thoroughly real.
Sense of spontaneity
Unlike the neatly curated atmosphere of Beijing's 798 art district or others found in many international cities, Chongqing's art area maintains a sense of spontaneity, grit, and is still awash with residents who have lived in the town their entire lives.
They remember Chongqing's days as a rustic yet heavily industrial manufacturing town, and they continue traditional pastimes in dark, almost inaccessible tea houses; sweating over outdoor hotpot, despite searing summer temperatures, or cooling off with fans in the shade of the many trees that line Huangjueping's streets.
In 1940 the Sichuan Fine Arts Institute, one of China's eight greatest art colleges, opened its campus there, meaning art has been central to the town's identity for more than 70 years.
Recently though, most of the students were relocated to a new campus outside of Chongqing's main urban area, as the enormous city aims to centralize its university campuses.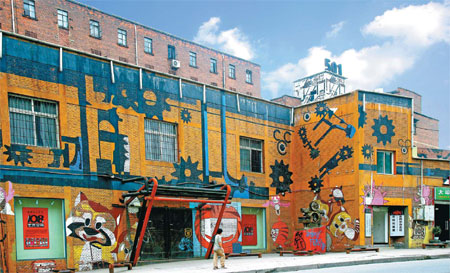 Buildings on Huangjueping's 'Graffiti Street' in southwest China's Chongqing. Jing Aiping / for China Daily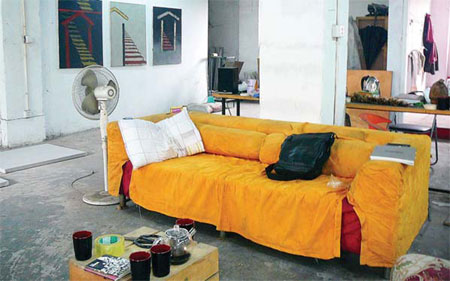 British painter Oliver Gosling has worked from his studio in Huangjueping since 2008.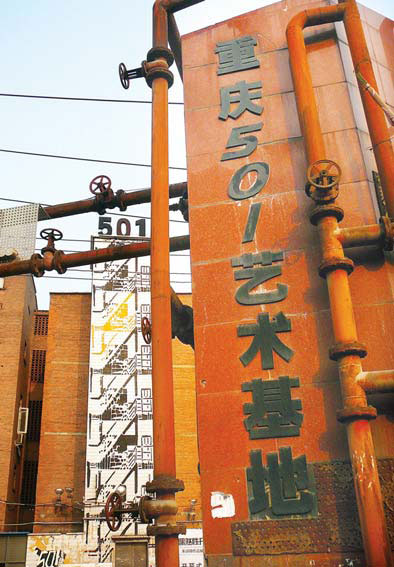 Chongqing's art district is awash with residents who have lived in the town their entire lives, as well as artists. Photos Provided to China Daily