Meanwhile, police in Japan - the leader in development of police forces - had already introduced a four-minute response system and was already using Global Positioning System devices.
Wang Dawei said that although the concept of a professional police force was developed in Western countries in the 1920s, in China it was not until the 1980s. Over the last 30 years, however, several hundred police training schools have been set up across the country.
"In 1984, less than 4 percent of police officers held a college degree or above," the professor said. "The number is now 70 to 80 percent."
He also referred to Bai Baoshan's case in 1997, which led to a greater understanding of the importance of criminal motive.
"Bai thought his sentence for stealing corn to feed pigeons was too heavy, so he managed to get revenge against society in prison, and started stealing firearms and killing when he came out," he said.
That challenged contemporary theories about the causes of crime, the professor said, "and increased our knowledge about crime patterns".
Here are three cases experts say prompted police to change tactics and techniques.
Brothers' grim adventures
Between February 1983, when they killed four people in a hospital in Northeast China, and September 1983, when they were shot dead, the Wang brothers reportedly murdered or injured 18 people, including many police officers. (Authorities declined to specify the exact number.)
The duo was a hot topic of discussion when they were at large. Rumors said they could hit any target, and that they had already killed thousands of people.
Wang Zongfang, the older and shorter brother, did not know how to use a gun. His brother Wang Zongwei, however, who was 26 years old when they started their murderous spree, had learned to shoot when he was a soldier stationed in the Inner Mongolia autonomous region.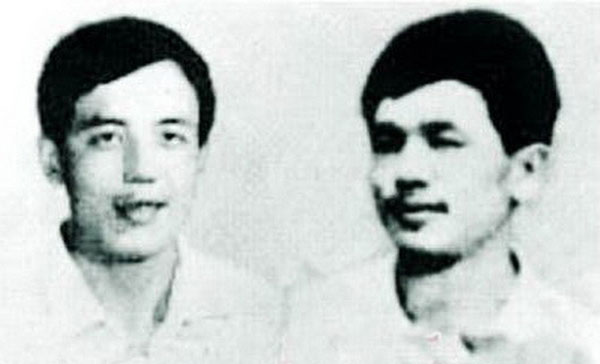 Wang Zongwei (left) and Wang Zongfang, who carried out a killing spree in 1983, were killed by police after a seven-month manhunt.