Chinese student, 22, goes missing in Japan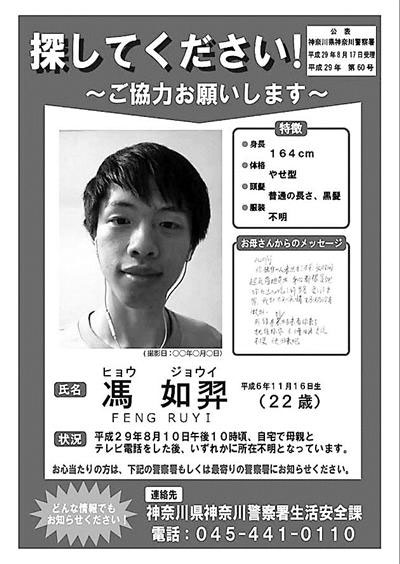 A poster details information about missing Chinese student Feng Ruyi in Japan.
Chinese student Feng Ruyi has been missing in Japan for past 11 days.
The 22-year-old man was last seen when he had online chat with his mother on Aug 10. Relatives and friends of Feng have not heard from him since then. His parent flew to Japan on Aug 18 in an attempt to find more information.
Japanese police are now investigating the incident, according to the Chinese embassy in Tokyo.