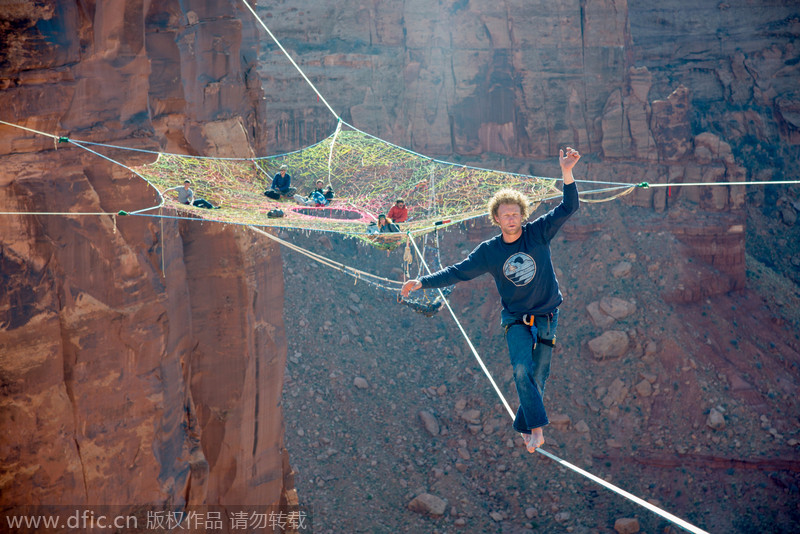 Andy Lewis, 28, walks on 400-feet-high rope in the Utah desert with his arms stretched. [Photo/IC]
Check out these real-life Spidermen who suspend a web hundreds of feet in the air before BASE jumping into the abyss below.
Daredevil Andy Lewis and his friends carefully maneuver their way to the middle of the web using a series of 200 meter-long tightropes. And then they hurl themselves from 400-feet-high through a hole in the middle of the Utah desert plummeting to the ground below before opening a parachute to land.
The net took more than three daDaredevil roasts marshmallows over volcanoys to create and required the efforts of more than 50 different BASE jumpers and volunteers.
Brian Mosbaugh, 29, from Slackline Media, who photographed Lewis in action, said that no one was injured.