Sharing their home with nearly 150 pets the Mintram family redefines the meaning of animal mad!
Former lab technician Jamie and his 32-year-old wife Michelle live with children Chloe, six, and Josh, eight, in a typical detached house in Weeting, Norfolk, Britain.
However they are not the only residents and are outnumbered by their 145 pets, including a baby crocodile, free-roaming skunks, skinny pigs (bald guinea pigs), a raccoon and a boa constrictor called Big Mamma.
The 39-year-old Jamie has more than 30 snakes, including the boa, five baby pythons and corn snakes that live in the garage along with the crocodile, a monitor lizard and a host of creepy crawlies.
Other rooms in the house don't escape either with every one, besides the living room, showing traces of the Mintrams' animal inhabitants. The second reception room, dining room, fourth bedroom and much of the kitchen are given over to the non-human members of the family.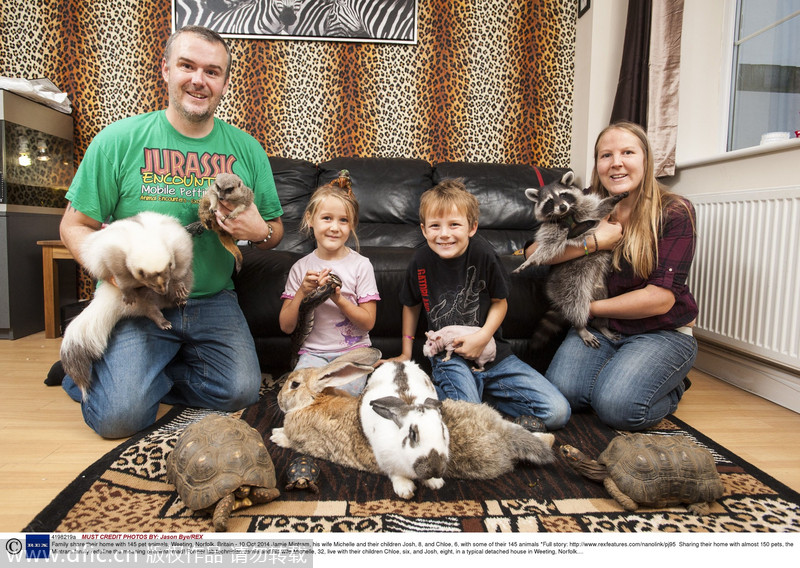 Jamie Mintram and wife Michelle with daughter Chloe, son Josh and some of their 145 pets. [Photo/IC]