China Daily website is inviting you to share Chengdu Story with us! and here are some points that we hope will help contributors: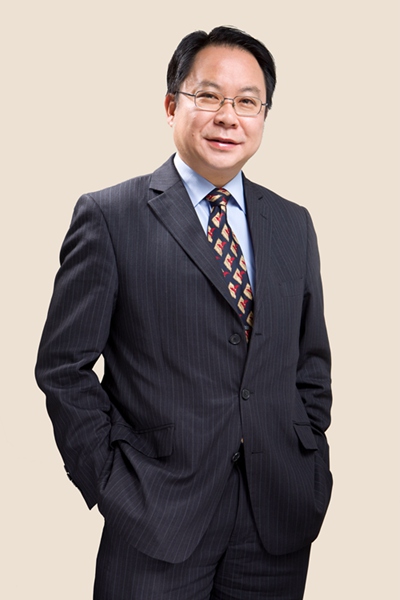 This year marks my tenth year here in Chengdu. Born and raised in Hong Kong, I share many characteristics of Hong Kong people, such as working hard and staying optimistic. Hong Kong people have an international horizon, and are extremely good at adapting to different cultural backgrounds.
Those characteristics laid a solid foundation for my career.
I joined Savills in1995 after graduating from Southampton University in the UK. I've been working at Savills real estate for over two decades. I started as a grass root salesman but grew to become the head of the company's Western China.
I've been to Guangzhou, Shanghai, and Beijing, all of which are first-tier cities in China. People can feel the economic pulse of China in those cities.
Chengdu, however, is very different. It integrates the inclusiveness of Hong Kong, the diversity of Beijing, the art atmosphere of Shanghai and the richness of Guangzhou. This combination enchanted me from the beginning.
In 2006, when I first came to Chengdu, I was like a "pioneer". In the midst of the dynamic city, I was very excited and ready to do something I could be proud of.
I had come to Chengdu to expand our businesses in Western China, but in those days the city was a bit laid back in its economy and internationalization compared with first-tire cities in China.
Nevertheless, Chengdu has sound infrastructure and enlightened governance. Local people are very open and tolerant for new businesses. I thus have believed from the beginning that we could prosper in this city and beyond.
Despite a good beginning, however, it was not easy to expand. We had many challenges in the past decade. In 2008, we almost ceased operation for more than a month. However, we managed to attract new business through perseverance.
After ten years of hard work, we achieved an annual increase of 20 percent. Our team also expanded from six people in the very beginning to more than 1,000 people.
We established the Western China, Savills in 2011 and formed a strategic layout with Chengdu subsidiaries as its core. The Chongqing branch, which was established in 2008 and the Xi'an Branch, founded in 2015, are two supporting subsidiaries. Our business has been expanded to Yunnan, Guizhou, Gansu provinces, and Xinjiang Uygur Autonomous Region.
With big responsibility must come steady application. I feel content because of the increasing number of talented people as well as clients we have steadily gathered. At the same time, I feel great responsibility for the team, clients and the entire market.
I'm currently in charge of three subsidiaries in China. Despite the busy schedule, I try my best to spend more time with my wife and kids. My wife comes from Tianjin, a coastal northern Chinese city. Both of us love Chengdu because the city is inclusive, has nice weather and is very comfortable to live in.
At weekends, we wander around to experience the unique culture of Chengdu and the comfortable lifestyle here. During vacation, my wife and I, together with our two daughters, stay in Chengdu visiting the nearby places of interest.
My daughters love Chengdu pandas. They think they're amiable, cute and attractive. That is just like Chengdu. You can fall in love with both pandas and the city of Chengdu at first sight.
Chengdu is truly a city that once you know you will never want to leave. I have an ideal life here, working hard in beautiful scenic surroundings accompanied by my family: indeed, a taste of happiness.
The author is Savills Western China Managing Director.
The opinions expressed do not represent the views of the China Daily website.
[Please click here to read more My Chengdu Story. You are welcome to share your Chengdu stories with China Daily website readers. Please send your story to chengdu2016@chinadaily.com.cn]