China Daily website is inviting you to share Chengdu Story with us! and here are some points that we hope will help contributors:
Ni Hao (Hello)! My name is Simona. I was a management science exchange student for 6 months in Chengdu. I am always grateful that I have the opportunity to visit different countries of the world, but some places possess such a spirit that I feel extra fortunate to have been able to experience them, on the top of my list is Chengdu – China is a fascinating and dynamically changing country where old traditions and lifestyles blend in with modern metropolis. The influx of information both sensory and cultural, linguistic and emotional – experienced by a traveler in China is be both thrilling and overwhelming.
My story begun two years ago when I enrolled for mandarin classes. I was interested in the language where they use characters and symbols for words and with time my interest in Chinese culture grew and was I was curious to experience after few months I applied for scholarship and got after a year and half it I was so excited to make my dream true when I got it.
In the early days of autumn on a rainy day I landed in Chengdu airport.

Chengdu is a beautiful city and the people are very friendly and very helpful. I was welcomed and helped to settle into my new home very well by my Chinese friends and acquaintances.
Before I came few friends told me that is the best city I could choose because there are beautiful landscapes, delicious food and the most important it is panda's home. I was so looking forward to see pandas. They are so amazing and cute. I consider myself luck because everybody told me they just sleep and eat but they were really active, they played and hunting each other.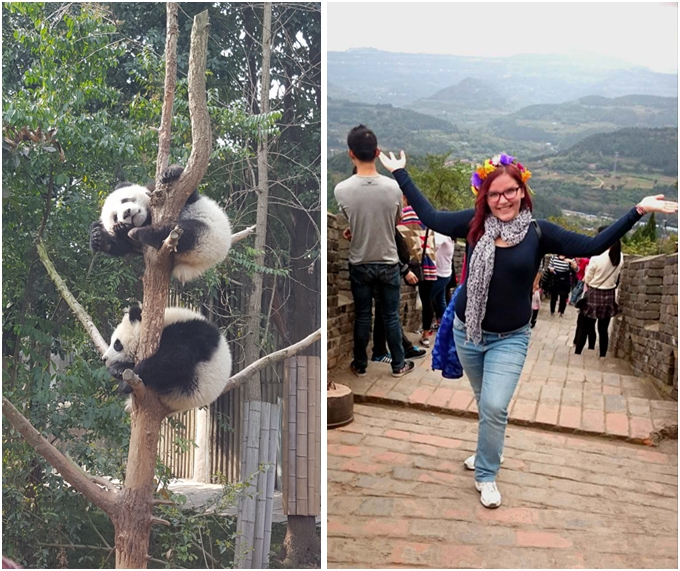 The food culture in Sichuan is fantastic. I was amazed at the diversity of ingredients and flavors. Western countries tend to simplify Chinese food down to fried rice, Kung Pow chicken. Nothing could have prepared me for the Sichuan delicacies I experienced. But nearly every imaginable ingredient finds its way into some kind of Chinese dish. Chicken, pork, beef, and vegetarian dishes are all options, or shop at a Walmart selling live turtles? Food is also an avenue for connection. In the West, each individual has his or her own plate, separate from others. In China, each person has a bowl of rice and eats directly from shared plates in the center.
I have nice memories on my staying in China. It was great experience. I learnt so much especially how to live in so different country, culture and with different people.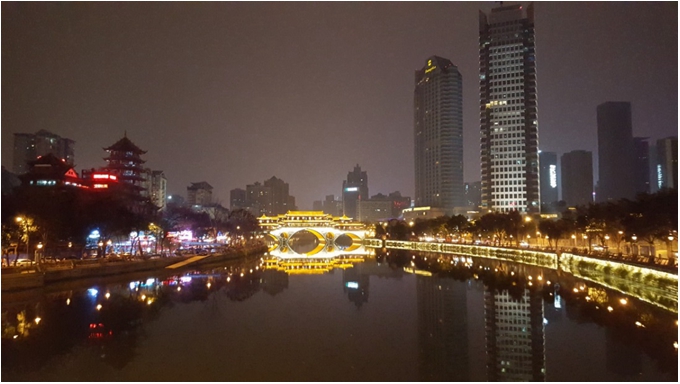 The opinions expressed do not represent the views of the China Daily website.
[Please click here to read more My Chengdu Story. You are welcome to share your Chengdu stories with China Daily website readers. Please send your story to chengdu2016@chinadaily.com.cn]