"Welcome to Beijing beach." After several downpours flooded the capital in late June this year, the words quickly became popular on the Internet.
Beijing is not the only city to turn into "Oriental Venice" this summer. Jokes such as, "In Wuhan, A driver who cannot drive a bus is not a good captain," and "Everybody has an ocean view room in Changsha," also appeared in cities that suffered rain-triggered water loggings.
Now, let's turn back to the drenched moments and see how these words came about.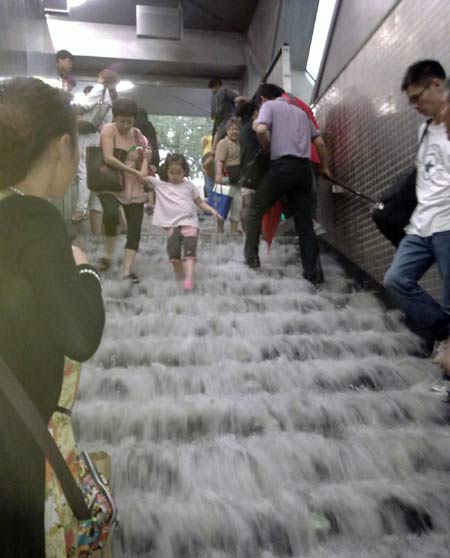 The stairs of Taoranting subway station in Beijing are flooded, June 23, 2011. The photo was widely distributed on the micro blog weibo.com. [Photo/Xinhua]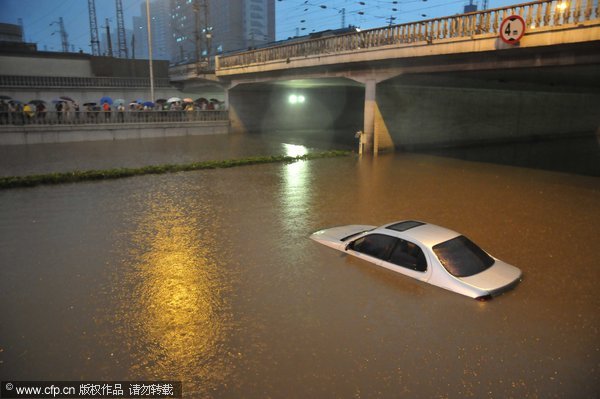 A car is submerged on the 3rd Ring Road in Beijing, June 23, 2011. [Photo/CFP]