Fire on a leaked petrochemical device has been put under control with no casualties reported in Dalian, a coastal city in northeast China's Liaoning province, company sources said Saturday evening.
The fire was triggered off by leak in a distillation device at the Dalian Petrochemical Company of PetroChina, a leading onshore oil producer of the nation, at around 2:25 p.m. Saturday.
But experts said the fire would continue for a certain period of time as the device still had about 100 metric tons of inflammable matter.
There is no explosive factor surrounding the device on fire, according to company sources.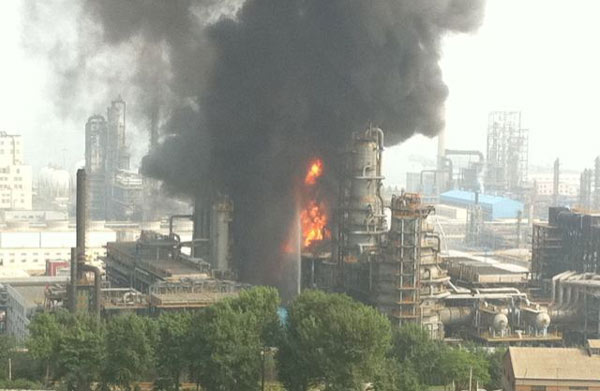 Fire and smoke engulf a distillation device at the Dalian Petrochemical Company of PetroChina, a leading onshore oil producer of the nation, in Dalian, Northeast China's Liaoning province, July 16, 2011. [Photo/Xinhua] The picture was uploaded to China's micro blog weibo.com by Liu Wanheng, a reporter at Dalian Evening News. [Photo/Liu Wanheng] 
Related: Oil pipeline blast in 2010 in Dalian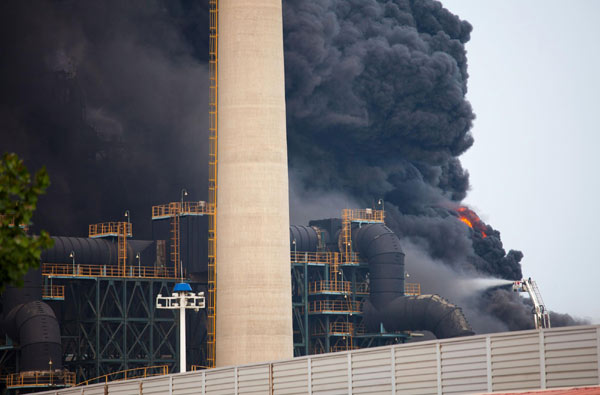 Fire and smoke engulf a distillation device at the Dalian Petrochemical Company of PetroChina, a leading onshore oil producer of the nation, in Dalian, Northeast China's Liaoning province, July 16, 2011. [Photo/Xinhua]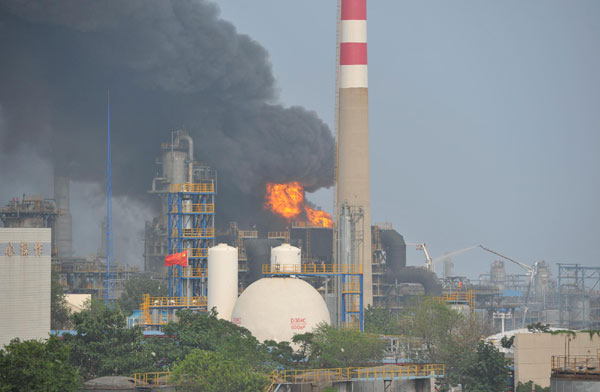 Fire and smoke engulf a distillation device at the Dalian Petrochemical Company of PetroChina, a leading onshore oil producer of the nation, in Dalian, Northeast China's Liaoning province, July 16, 2011. [Photo/Xinhua]