International perspectives on Xi's governance of China
Editor's Note: With the 19th Communist Party of China National Congress approaching, three global political researchers recently gave a review of China's progress since 2012,and analyzed the reasons. Here are some of the key points.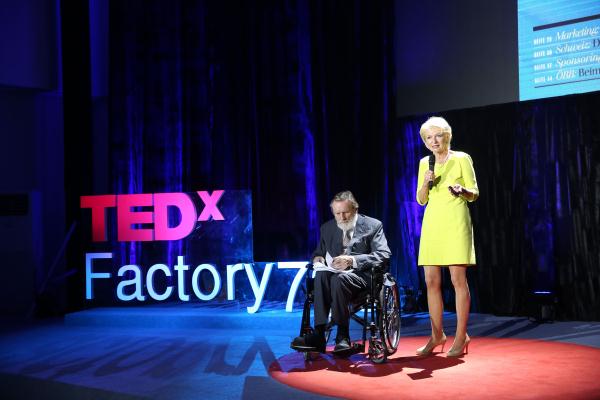 John Naisbitt, the famed American futurist and international best-selling author whose book Megatrends topped the New York Times best-seller list in the early 1980s, and his wife Doris Naisbitt, director of the Naisbitt China Institute in Tianjin and a professor at Yunnan University. The couple delivers a Ted speech themed The Secret Behind China's Success at UCCA, 798 art zone in Beijing on Sept 16. [Photo provided to chinadaily.com.cn]
In the past five years, China took the lead in quantum science and quantum computing. China built the first fully Chinese aircraft C919. China also has become the leader in environmental technologies. But China is not only leapfrogging its innovation processes, it is also creating new alliances and trade zones such as the Belt and Road Initiative, which is the first strategically planned, a global infrastructure network and zone of economic development. It has the potential to reinvent globalization and create a more balanced growth model.
So what made China's achievements of the past five years possible? What will support further achievements in the coming five years? Why is China so effective? I think the secret lies in what we call the three congruencies: The first one is the congruence between the self-image of the government and the image the people have of the government. The second one is the congruence between the goals of the government and the goals of the people. The last one is the congruence of how China sees itself and how it wants to be seen by the global community.