Mastering English still an uphill struggle
Seneca (US)
It is even astonishing that some Chinese actually do become proficient at English. The teaching methods in China simply are hostile to the purpose of learning the language. If China's own English teachers dare not speak it then it cannot be learned by their pupils. Teachers must set a good example.
The basic rule that the teachers must be proficient in English does not seem to be known by Chinese education authorities.
Moreover, the language should be used as the medium of instruction in English. Teachers should give routine instructions in English without recourse to translation.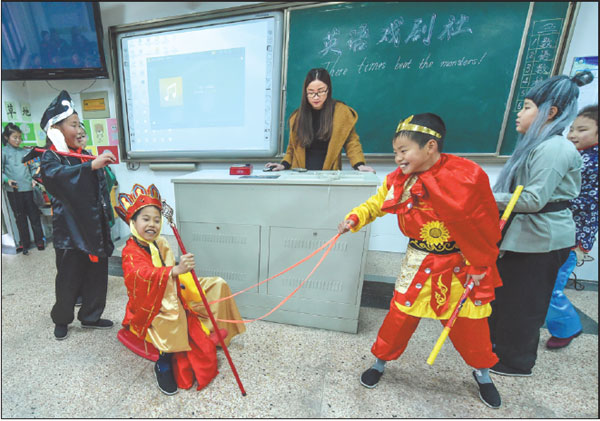 Students at the No 4 Primary School in Changxing county, Zhejiang province, perform during the school's English drama festival.Xu Yu / Xinhua