Mastering English still an uphill struggle
Editor's note: The level of English proficiency among Chinese remains at a low level globally and lags behind a number of other Asian countries, such as South Korea and Japan, according to a recent report. Many Chinese people work very hard learning English at school and get satisfactory test scores. But they still need to look up words in dictionaries when reading books in English or can't speak fluently and confidently when talking with a native English speaker. What's the reason behind this phenomenon and how can it be changed? China Daily readers share their opinions.
Kingtjj(China)
As you know, a lot of Chinese people are very shy. They will feel embarrassed when they don't know what to say, or maybe they can't remember the vocabulary they want. So you need to be patient with them.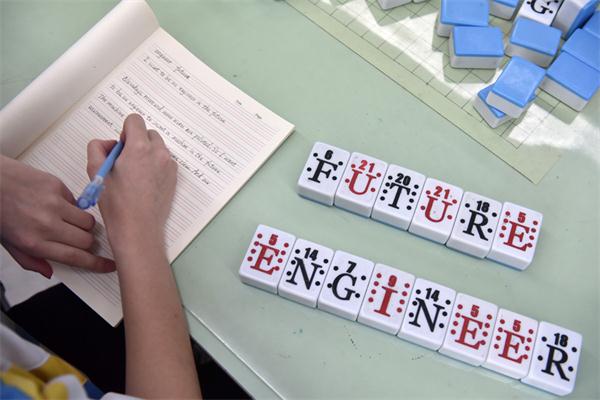 A student writes down the words he formed with the letters while playing the special mahjong at the Jitou Middle School in Chengdu, Southwest China's Sichuan province, on May 31, 2016. [Photo/VCG]