Should smoking be banned inside the airport?
Parcher (expat in China)
I guess some people have died as a result of second hand smoke, but you can't compare it to the thousands who have died or had their lives turned upside down due to drunken people. Rapes, murders, assaults happen all the time due to folk being drunk...Getting drunk is still laughed about in society and that's totally wrong...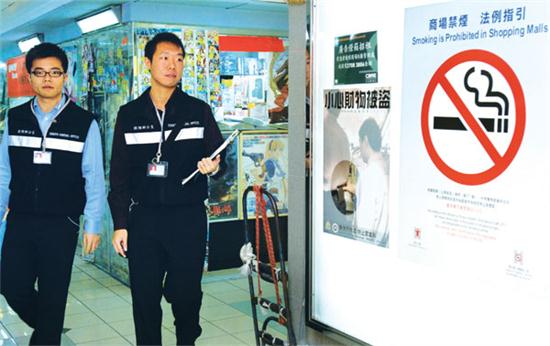 Tobacco Control Inspectors carrying out their duties. The government is making plans to enlarge warning signs on cigarette packaging in a bid to reduce the number of smokers. Provided to China Daily