Should smoking be banned inside the airport?
Editor's note: The Shanghai Airport Authority said last week that all indoor smoking rooms will be closed. The authority has set up outdoor smoking areas and smokers will be guided to these designated areas. What do you think of this regulation? Is it an act to ban smoking? China Daily readers share their opinions.
Cdogg (Australia)
Of course it should be. It should also enforce the ban, with more than just a warning to not do it again. Smoking in airports, train terminals, restaurants, pubs and all public places, such as shopping centers and so on, should be banned.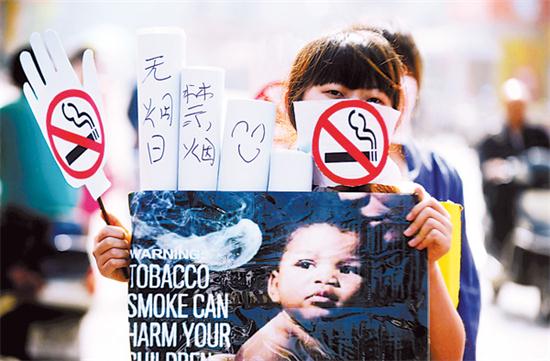 A student from Yangzhou University demonstrates against smoking during a street campaign in Yangzhou, Jiangsu province, in December, 2015. [Photo by Meng Delong / For China Daily]