Xi assumes more duties to deepen reforms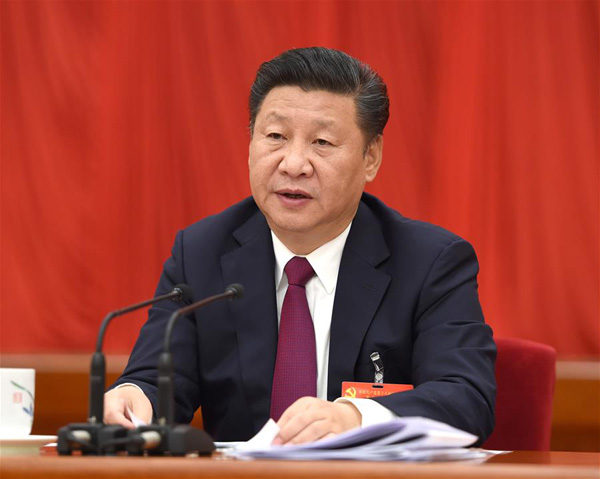 Chinese President Xi Jinping, also general secretary of the Communist Party of China (CPC) Central Committee, speaks at the Sixth Plenary Session of the 18th CPC Central Committee, in Beijing, capital of China. [Photo/Xinhua]
The world has always been fascinated by strong leaders. Today there is much interest in figures such as Russian President Vladimir Putin, US presidential candidate Donald Trump and Philippine President Rodrigo Duterte who offer different styles of leadership.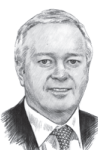 In China the system of collective leadership has proved remarkably successful as the more than 88-million Communist Party of China members have to strike a balance between political stability and economic growth. The just-concluded Sixth Plenum of the 18th CPC Central Committee has conferred on top leader Xi Jinping the honor of "core" leader, a designation that will see him assume more responsibilities and gain more influence ahead of the crucial 19th Party Congress next year.
The honor is significant as it commits the Party to support Xi's policies.
Anyone who tries to change the status quo runs into challenges. In China there are many vested interests opposed to change. Xi has already upset some officials with his massive anti-corruption campaign. By the Party's own estimates more than 1 million cases have been investigated by the discipline and inspection authorities. And the Sixth Plenum agreed to a new code of conduct that would ensure scrutiny of all senior leaders, including the members of the Standing Committee of the Political Bureau of the CPC Central Committee. This is serious stuff.
Although Party discipline was a central theme of the plenum, it also reaffirmed Xi's top policy priorities-accelerating economic reforms, improving the legal system and increasing military capabilities. Xi has an intimate knowledge of the Party's structure and has established leading groups to discuss and agree to policies on issues such as national security, economic policy and cyber security.
Putting more qualified and clean leaders into key Party and government posts will be helpful for Xi to accelerate reforms in his second term.
He has already played a more conspicuous role than his predecessors as the chairman of the Central Military Commission. He has upset some by investigating corruption and promoting officers on merit. Yet he has remained popular by building up military and standing up to the United States in the South China Sea.
Xi's drive seems to be based on his belief that the Party has reached a critical point, and that the economy has to be reformed if China is to make the jump from a middle-income to a relatively high-income country. He is now in a much stronger position to tackle domestic challenges such as cutting overcapacity (which may face huge opposition from some large zombie enterprises), tackling pollution, ensuring the continuity of foreign investment and dealing with the growing inequality in society.
As leader of the world's second largest economy, he can also strengthen China's position on the global stage. At the G20 Leaders Summit in Hangzhou of East China's Zhejiang province, there was a broad welcome for China's role as the locomotive of global growth and for the Belt and Road Initiative (the Silk Road Economic Belt and the 21st Century Maritime Silk Road).
There is thus much at stake for Xi as he takes on more responsibilities. And we all have a stake in the outcome.
The author is the director of the EU-Asia Centre in Brussels.