What can we do to tackle Beijing air pollution?
Editor's note: Air pollution has become the world's single biggest environmental health risk. The coming winter has brought smog back on public agenda. How to tackle Beijing's air pollution? China Daily readers share with us their opinions.
Fatdragon(UK)
Replace regular coal with smokeless coal. Then bring the vehicle emission standards up to European standards and use European standards for petrol. Do emission checks outside of the cities and deny entry to any commercial vehicles and cars that fail the tests.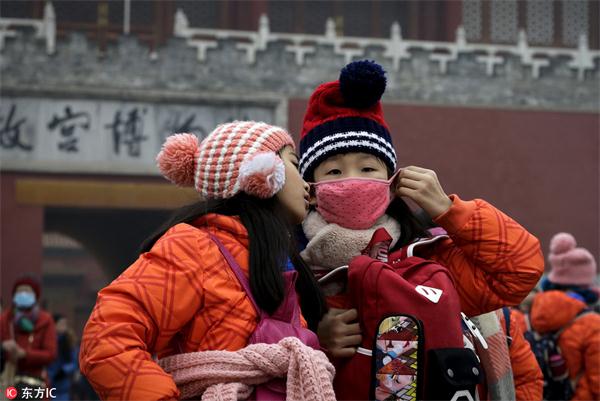 A child puts on a mask as she and her friend visit the Forbidden City on a heavily polluted day in Beijing Tuesday, Dec. 8, 2015. [Photo/IC]