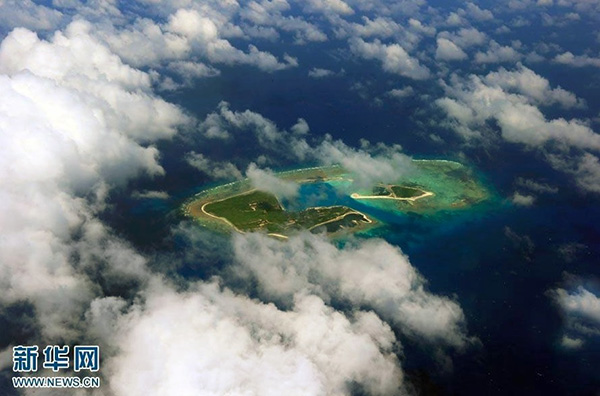 File photo of South China Sea. [Photo/Xinhua]
Its involvement in the regional dispute is distracting international attention from the campaign against the Islamic State
The frequency and destructiveness of terrorist attacks has increased. The world was still reeling from the devastating Istanbul airport attacks – which killed at least 43 people on June 28 – when just a few days later, Baghdad became the target of terrorists again as suicide bombings killed some 250 people and wounded 200 more.
The Islamic State (IS) terrorist group, which is rampant in Iraq and Syria and responsible for a great number of terrorist attacks across the globe this year, has claimed responsibility for both.
At present, IS has replaced Al-Qaeda at the core of international terrorism and the sole instigator behind large-scale terrorist attacks. It has also become a major disseminator of extremist ideology worldwide, and the rallying point for extremist groups around the world to pledge loyalty to.
A stronger political will and greater cooperation from the international community have become the only hope for the world to eliminate IS, or at least to keep its threat at bay.
Last month, Iraqi officials announced they had retaken the city of Fallujah from IS fighters after a month-long military operation backed by US-led coalition airstrikes. The battle marks a turning point in the international campaign against the terrorist group.
In Syria, progress has also been made, although not as much as in Iraq, supported by the Syrian government's efforts to reduce the sphere of influence of IS.
Yet, recent events reveal the hard truth that although IS terrorists may be contained in Iraq and Syria, they are capable of wreaking havoc elsewhere and sowing the seeds of fear and panic in many places around the world.